The most exciting new cars due in 2017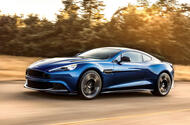 Aston Martin Vanquish S
This year is going to be a bumper one for new cars, with 158 launches planned. What should you start saving for?
On the second weekend of 2017 we examine the most exciting cars due to debut over the next 50 weeks.
With 158 cars set to be revealed before 2018, there's no shortage of variety. We pick out the most interesting in the list below.
BMW 5 SERIES FEBRUARY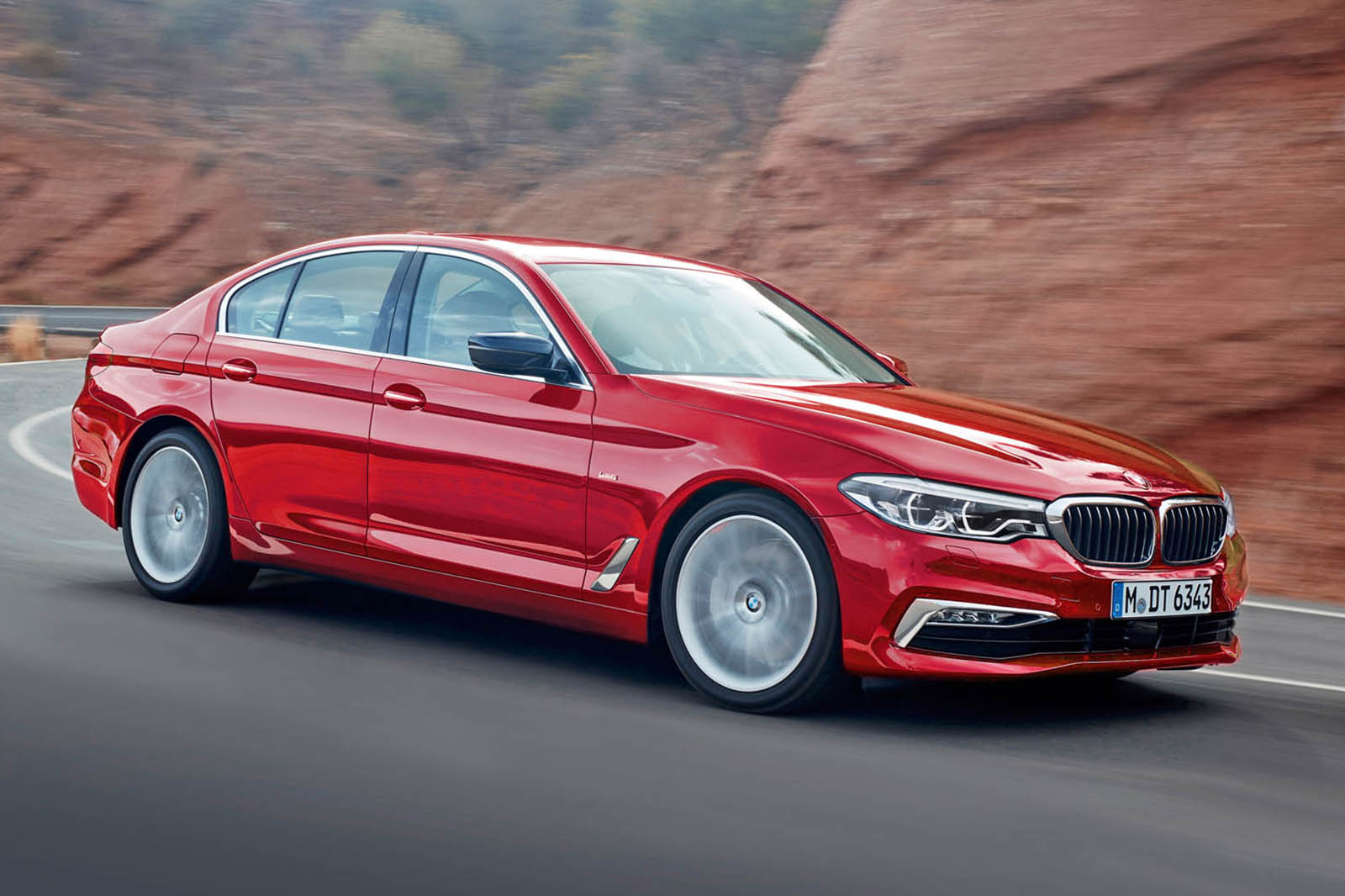 SUVs may be the biggest thing on the road at the moment (in both senses), but the BMW 5 Series sells in such numbers that it remains BMW's most profitable model.
We've already driven the new one and what a lovely thing it is, improved in every area from before. Munich's main focus has been on equipping the 5 Series with the latest technology, both inside and out. It has also adopted the firm's modular CLAR platform, introduced first on the 7 Series, which is stronger and lighter than before, to the benefit of handling and fuel economy.
Inside, the 5 Series' slight growth means better rear room, helped by a reshaped rear bench with a properly defined central seat.
One of the strongest non-mechanical suits of BMWs in recent years has been the iDrive infotainment system. The latest version in the 5 Series is superior to that of the 7 Series. It gets a voice control system that recognises natural speech rather than specific command words, and the on-screen menus are now customisable.
Electronic driver aids include semiautonomous features. The optional £2250 Driving Assistant Plus lets you take your hands off the steering wheel for up to 30 seconds at a time (keep your eyes on the road, though, please), with the car braking and steering accordingly to keep you in lane and a safe distance from other cars.
A Touring model will come in August, earlier than previous estate variants have followed the saloon, as will an allnew M5 at the end of the year, a car you can read about overleaf. But for now, it's the saloon we focus on. Here's Greg Kable's verdict from his recent drive, which should whet your appetite ahead of its UK launch. He liked it a lot.
"The crowning achievement for BMW has been to broaden the ability of the 5 Series to a point where is it now every bit as capable, if not more so, than the talented Mercedes-Benz E-Class. The 5 Series has taken a big step forward."
BMW X2 2018
The small five-door SUV-coupé is a radical styling departure for BMW and will look almost unchanged from this concept. It's based on the same front-wheel drive underpinnings as the more conventional X1. It will go on sale in 2018 (along with an i8 Roadster), but we'll see it first in 2017.
BMW X3 AUTUMN
The new X3 SUV is set to get an evolutionary look, growing in size to become almost as big as a firstgeneration X5. It will be powered by updated four-cylinder and all-new six-cylinder petrol and diesel units. The more spacious interior gets a bigger infotainment screen with the latest version of iDrive.
BMW M760LI XDRIVE MARCH
The top dog of BMW's range gets a twinturbocharged 6.6-litre V12 engine with 592bhp and 590lb ft, mated to a rear-biased xDrive all-wheel drive system. A 0-62mph time of 3.9sec is promised, along with a 155mph top speed. It's an M7 in all but name.
BMW M3/M4 FACELIFT JULY
Mild styling and kit changes but no power or dynamic revisions. The real headlines are saved for the faster, more focused CS model joining the M4 range. 
PORSCHE PANAMERA APRIL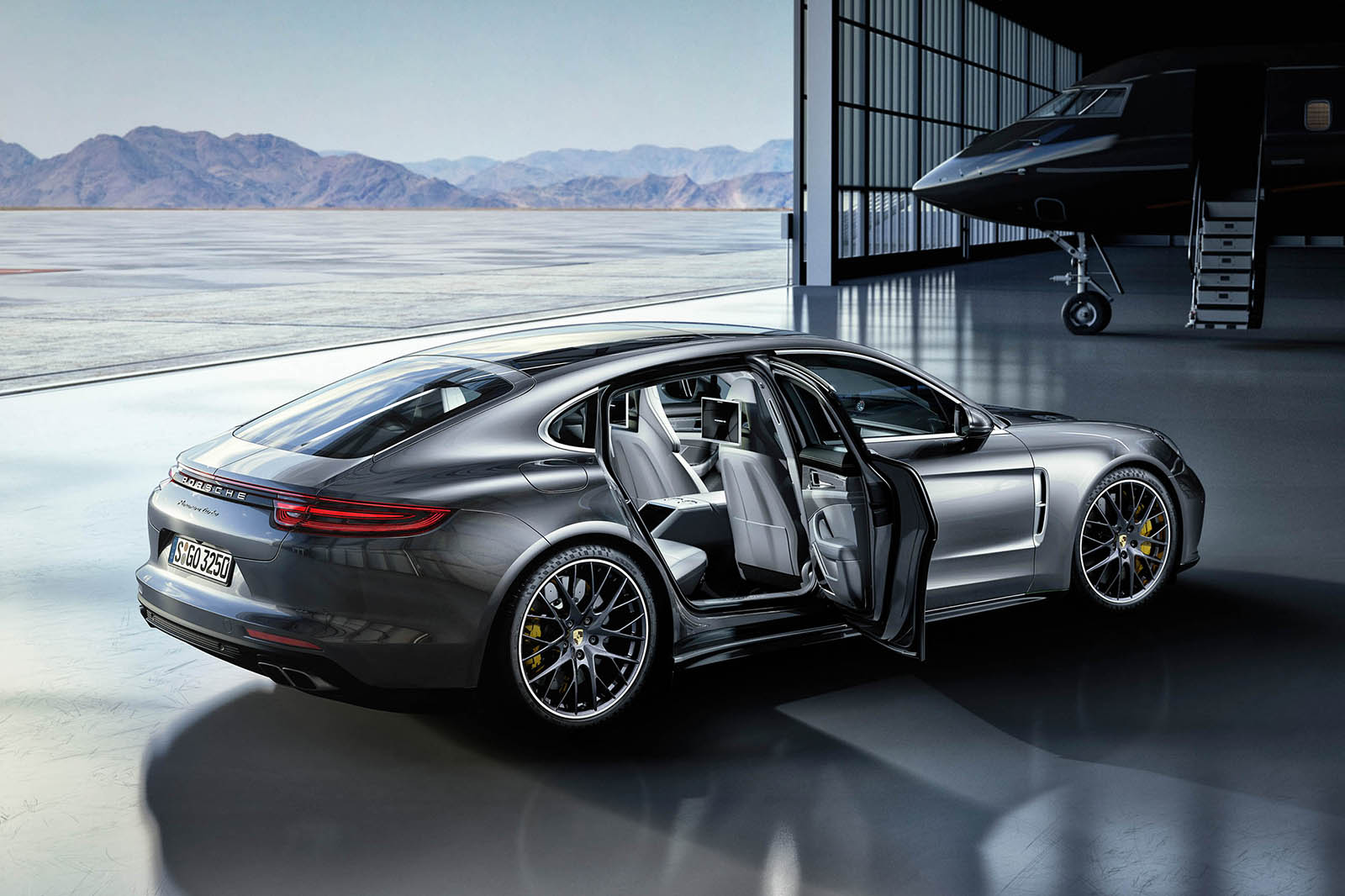 The Panamera range will get another six models as production is ramped up following the new car's introduction late last year. Included is a pair of entrylevel models: the rear-wheel-drive Panamera (£66,386) and four-wheeldrive Panamera 4 (£69,412). They are joined by a quartet of long-wheelbase four-wheel-drive models: 4 Executive (£76,034), 4 E-Hybrid Executive (£84,838), 4S Executive (£98,672) and Turbo Executive (£122,480).
The first batch of Panameras are reaching the UK now, with the Turbo the highlight. It's plusher inside but has the same grip and pace that made the original model so great to drive. It's phenomenally quick and generates levels of lateral acceleration seemingly impossible for such a large car.
BENTLEY CONTINENTAL GT DECEMBER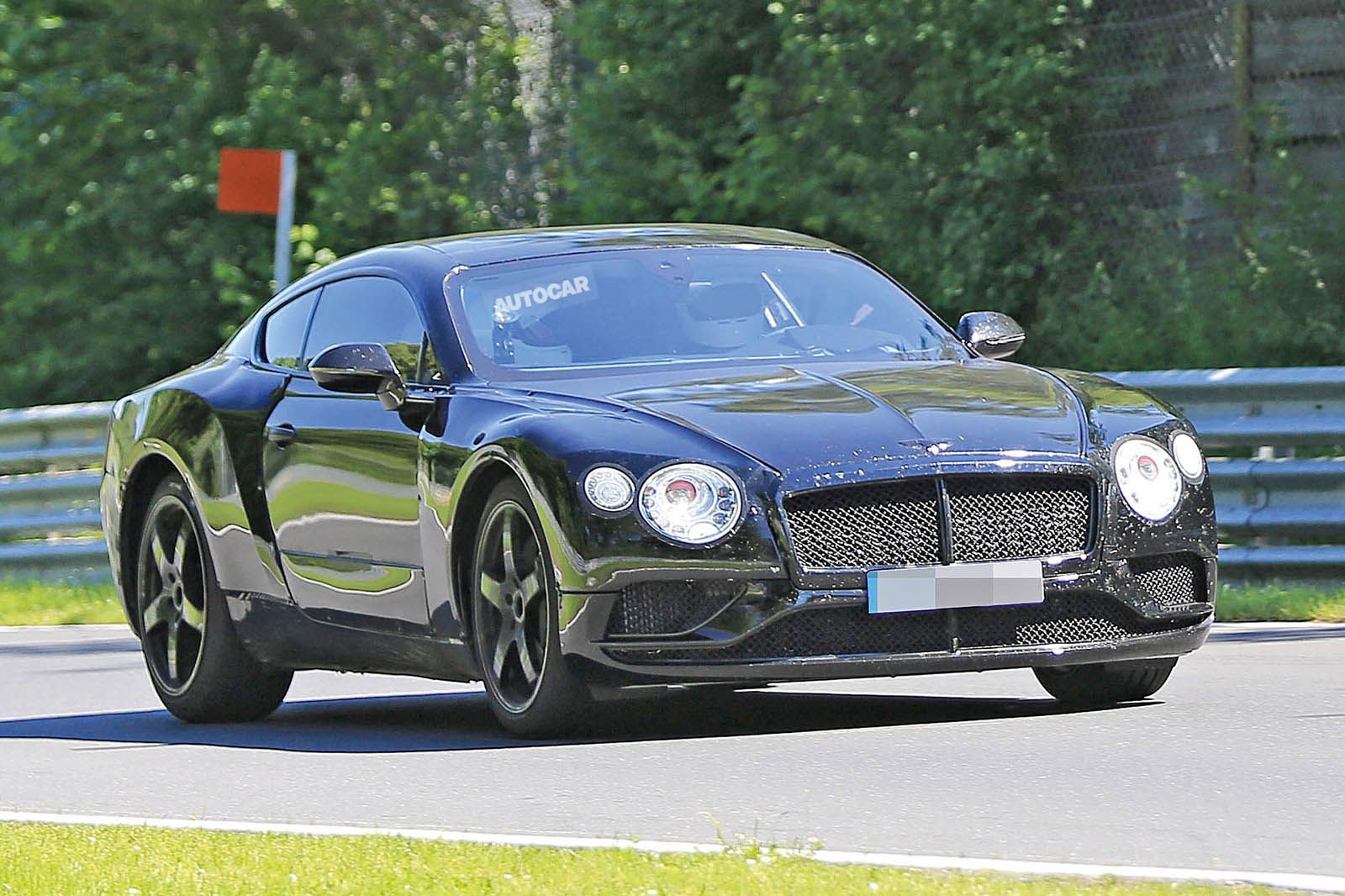 At last — after 14 years of the old model — there's a new Continental GT, a model that shares its MSB underpinnings with the Panamera. Bentley's core model was revolutionary when it was launched, but it has fallen behind these days. Expect a racier new look with better proportions yet still the timeless appeal that the original Conti GT exudes.
Powertrains will include the all-new 600bhp W12 that's making its debut in the Bentayga and an updated 4.0-litre petrol V8. There will also be a petrol V6 plug-in hybrid, which will use the set-up that develops 410bhp in today's Porsche Cayenne plug-in hybrid. Bentley is unlikely to offer a diesel V8 option in the Continental. The handling of all models should be improved by the significant weight reductions planned. 
THE RISE OF AMG
MERCEDES-AMG GT R COUPÉ JULY
MERCEDES-AMG GT, GT C ROADSTER APRIL
MERCEDES-AMG E 63 MARCH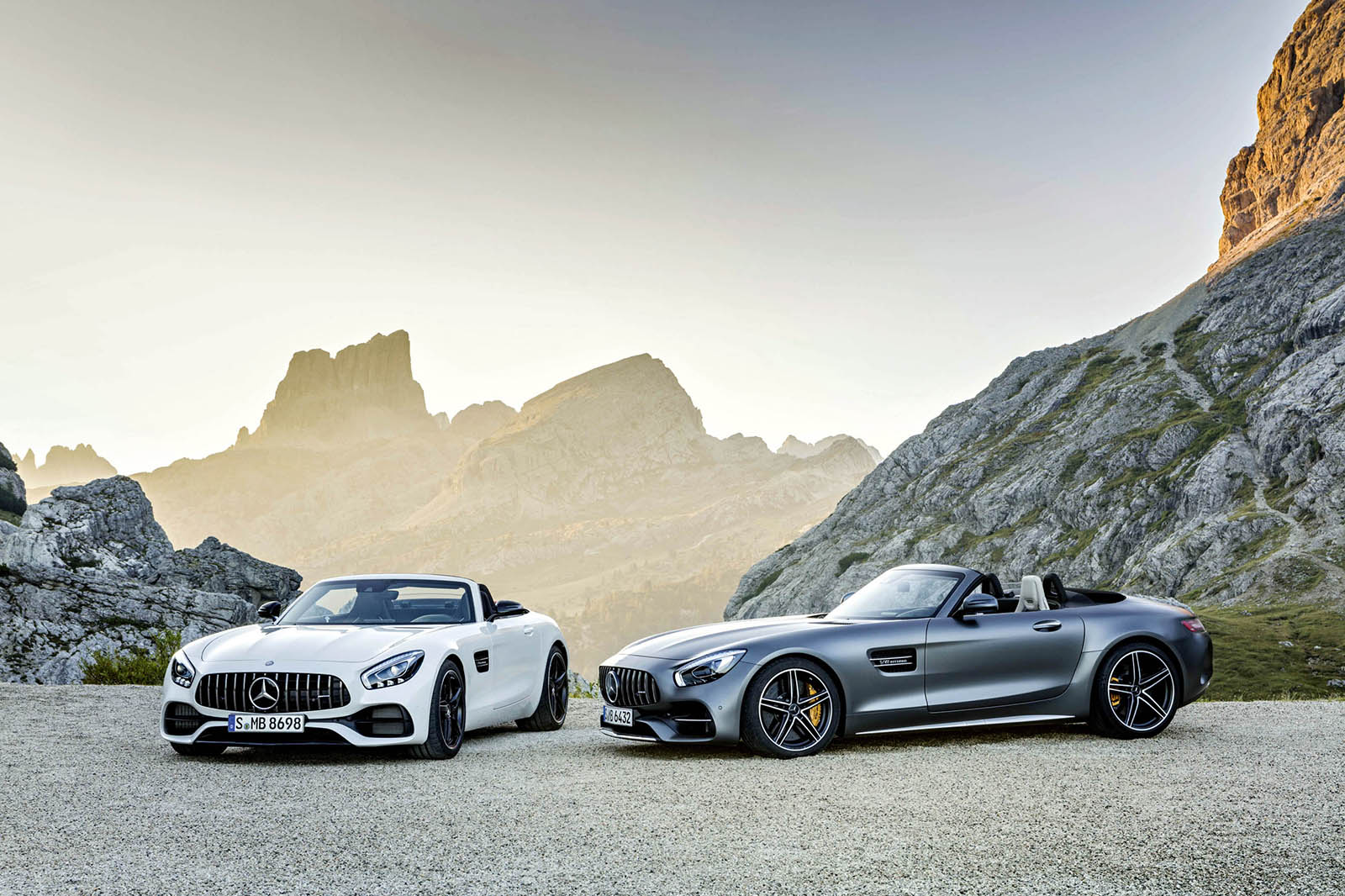 AMG may just be the world's most successful enthusiast sports car brand right now. Once known as a slightly esoteric tuning company, AMG has benefited from a sustained period of investment by its owner, Mercedes-Benz, to the point where it's likely to have pushed through 80,000 sales in 2016. It's hard to find any other performance brand with this volume of sales — Porsche excepted — now spread across 48 models, with more to come.
There is no surer sign of confidence oozing out of AMG than the announcement of a headline-grabbing hypercar, due in 2018, with the unique proposition of a 1000bhp road-legal hybrid powertrain said to be lifted straight out of the Formula 1 car.
Today, AMG's success is built on two pillars: the performance versions of mainstream Mercedes cars, and the GT supercar, the 450bhp-plus twoseater priced from £95k and aimed at high-end Porsche 911 models.
The GT range will expand in 2017, with a new GT Roadster and a hotter GT C model (C for 'clearly visible genes', apparently) being launched to top the Roadster range and sit above the GT S coupé. A GT C coupé is also tipped to appear before 2017 is out.
The range will be crowned as a whole with the launch of the GT R coupé. The 577bhp, more focused model is billed as a road-going version of Mercedes' Nürburgring 24-hour race-winning GT3.
Taking a leaf out of Porsche's 'how to' book on launching multiple 911 variants, the GT range is now bewilderingly complex, with at least four different engine outputs from the 4.0-litre twin-turbo V8, two bodystyles and two different rear axle configurations: standard and wide track.
AMG is coy about sales and production of the GT, but numbers from industry analyst JATO suggest the GT is doing very well but has a long way to go to match the 911.
In Europe, the GT sold 1914 units in the first half of 2016 — a 12% increase — and it remains ahead of the SL (1343 units), Bentley Continental (1144), BMW i8 (1105) and Audi R8 (1054). But the 911 stands head and shoulders above the field, with 11,701 European sales in the same period.
Overall, Porsche is in a class of its own, with a unique range of own-badge products — which AMG has yet to match — and sales in six-figure numbers. But if the GT can start to close the gap and AMG gets even more ambitious, who knows what the future might hold for Aufrecht Melcher Grossaspach?
MERCEDES-BENZ X-CLASS SEPTEMBER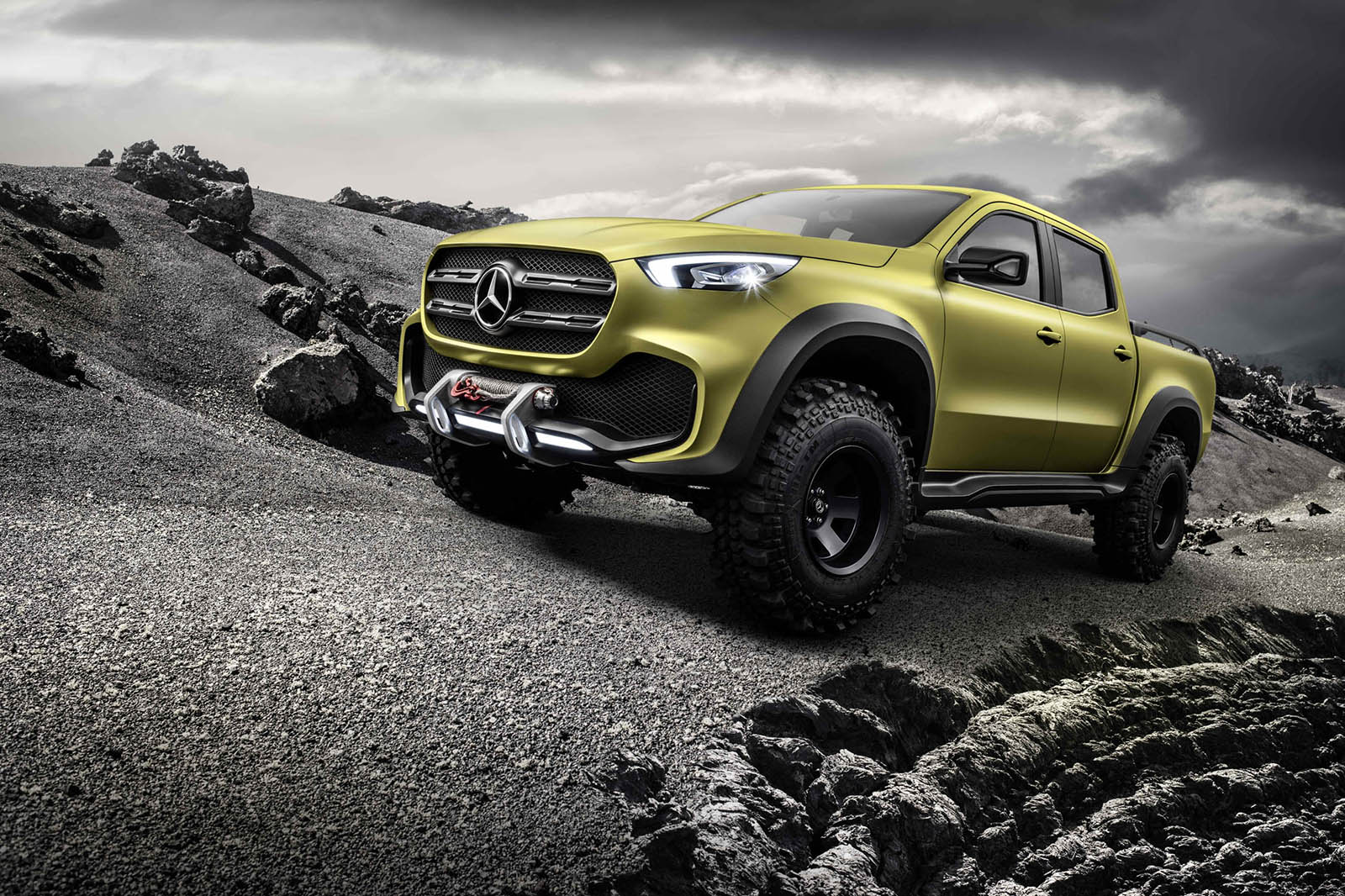 Mercedes claims its new pick-up, the new X-Class, is more than a reskinned Nissan Navara and Renault Alaskan, both of which it will be built alongside. Mercedes commercial vehicle boss Volker Mornhinweg said the firm was aiming for "crisp handling" and "a lot of work" had gone into refinement.
MERCEDES-BENZ GLA APRIL
Minor tweaks for the GLA will bring it in line with the A-Class. Expect more power for the AMG-badged GLA45, with a boost to around 376bhp.
MERCEDES-BENZ S-CLASS SEPTEMBER
The biggest changes in this facelift will take place inside, with lashings of new technology added along with a wider, frameless dual-screen set-up.
MERCEDES-BENZ E-CLASS ALL TERRAIN JULY CABRIOLET SEPTEMBER COUPE APRIL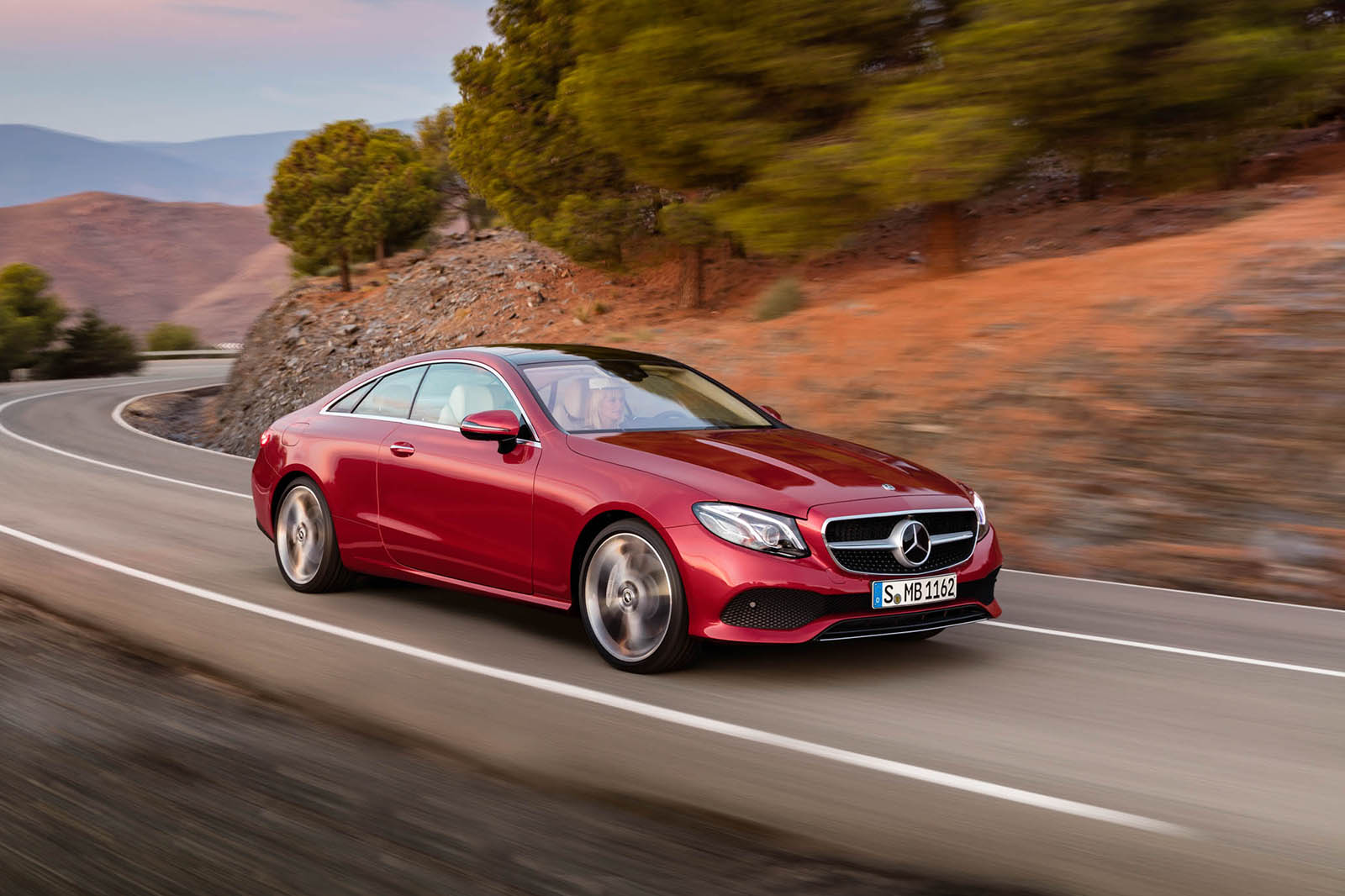 The E-Class range is set to gain three new additions in 2017. The Coupé has the greatest significance, bringing with it a more conservative design approach. The Cabriolet will be spun off that model, and the All Terrain is effectively a version of the E-Class Estate with a rugged Audi Allroad-style treatment.
MERCEDES-AMG GLC63 SEPTEMBER
Mercedes will turn the GLC into a super-SUV by giving it the twinturbocharged 4.0-litre V8 engine from the C63 saloon. It will have more than 500bhp.
BUGATTI CHIRON JANUARY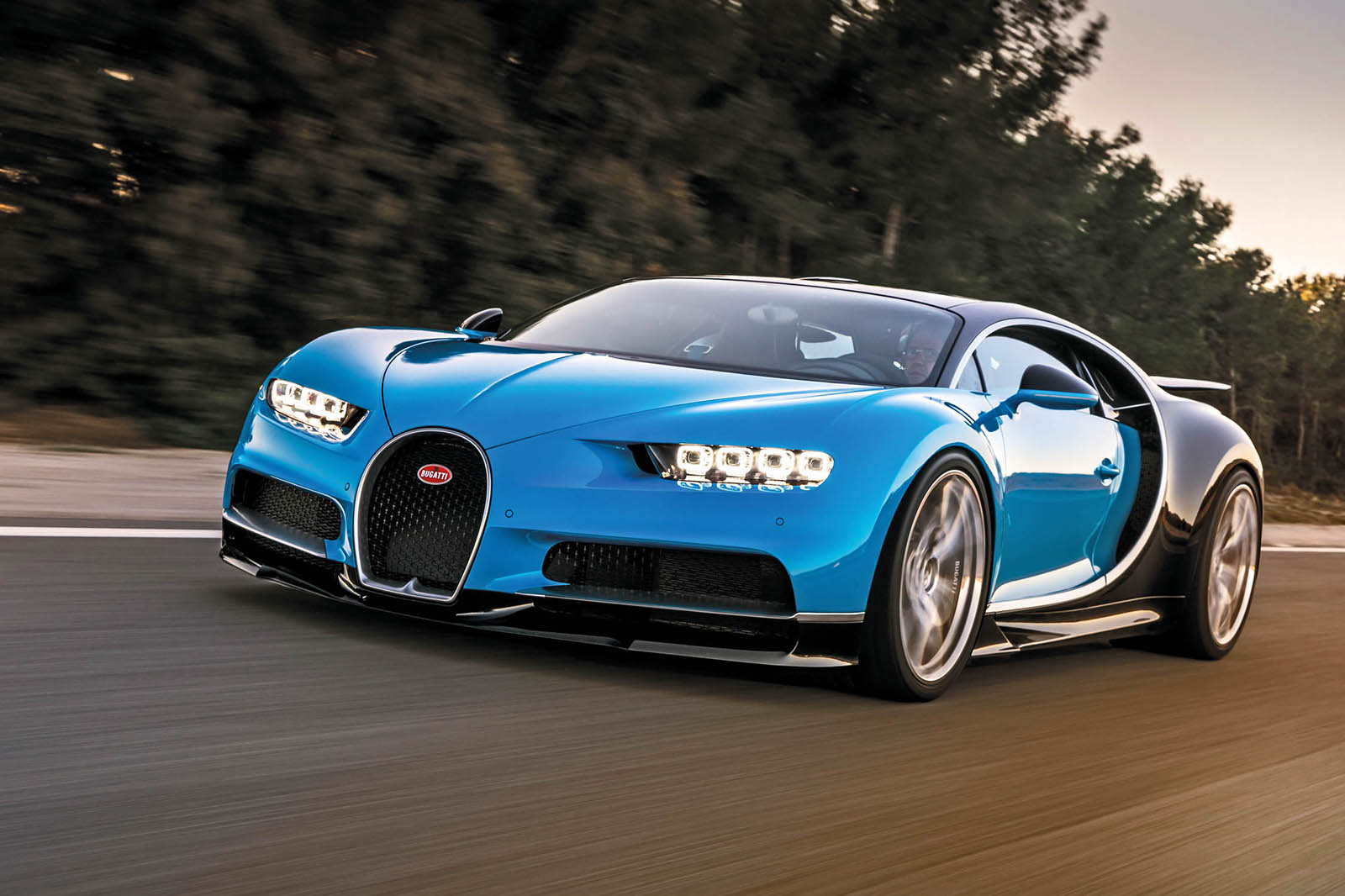 Chiron's quadturbo W16 engine produces 185bhp per litre. With 8.0 litres in total, the final figure stands at 1479bhp. That's 492bhp more than the Veyron. It has 1179lb ft in total, to give 591lb ft per tonne. That dwarfs even the Ferrari 488 GTB, with a 'measly' 211lb ft per tonne from its twin-turbo 3.9-litre V8. 
Despite its 1995kg weight, the Chiron can cover 0-62mph in under 2.5sec, surge past 124mph four seconds later and hit 186mph in under 13.6sec. 
The Chiron has a top speed of 261mph, which is 7mph faster than the Veyron's terminal velocity and 11mph faster than the take-off speed of Concorde.
The average Chiron owner also has 64 other cars, three helicopters, three jets and a yacht. They will drive their Chiron an average of 1550 miles a year.
Each gram of rubber in the Chiron's tyres can withstand a centrifugal force of 3800g, which is more than the rubber on a Formula 1 car can manage.
It can drink 7.4 single-shot glasses of petrol a second, just beating the consumption rate of an 18-year-old in Magaluf. Flat out, it can empty its 100-litre tank in 9min.
KIA GT OCTOBER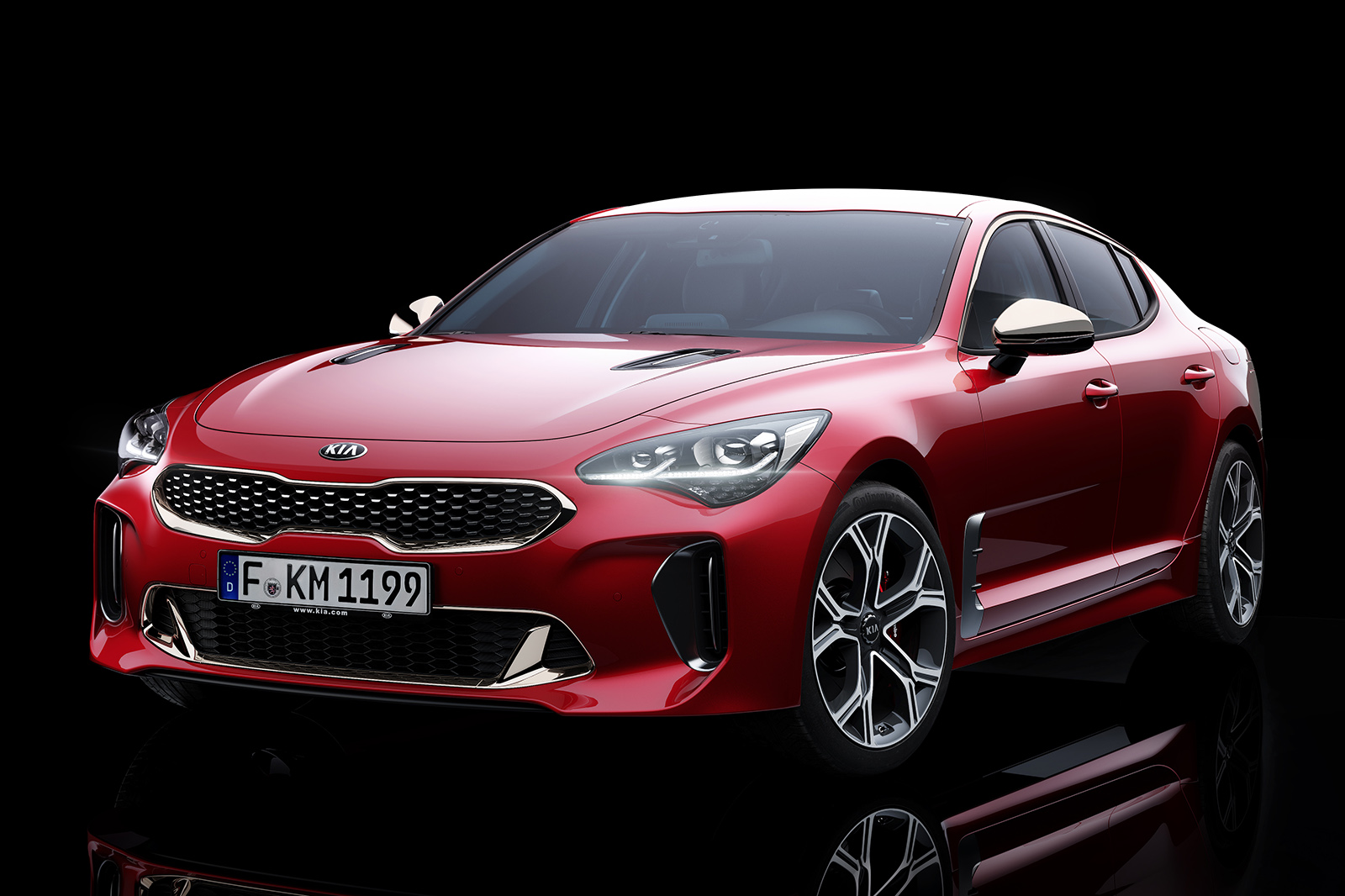 Kia will look to enter the performance big league this year with the launch of its first sports saloon. The firm has been hard at work at the Nürburgring, developing it under the leadership of ex-BMW M boss Albert Biermann ahead of its launch at next week's Detroit motor show.
The four-door sports saloon's design takes inspiration from the striking GT concept of 2011. It's likely to use a 315bhp turbocharged four-cylinder engine to drive the rear wheels. There'll also be a diesel version for Europe — most likely with the 197bhp 2.2-litre engine from the Sorento.
HONDA CIVIC MARCH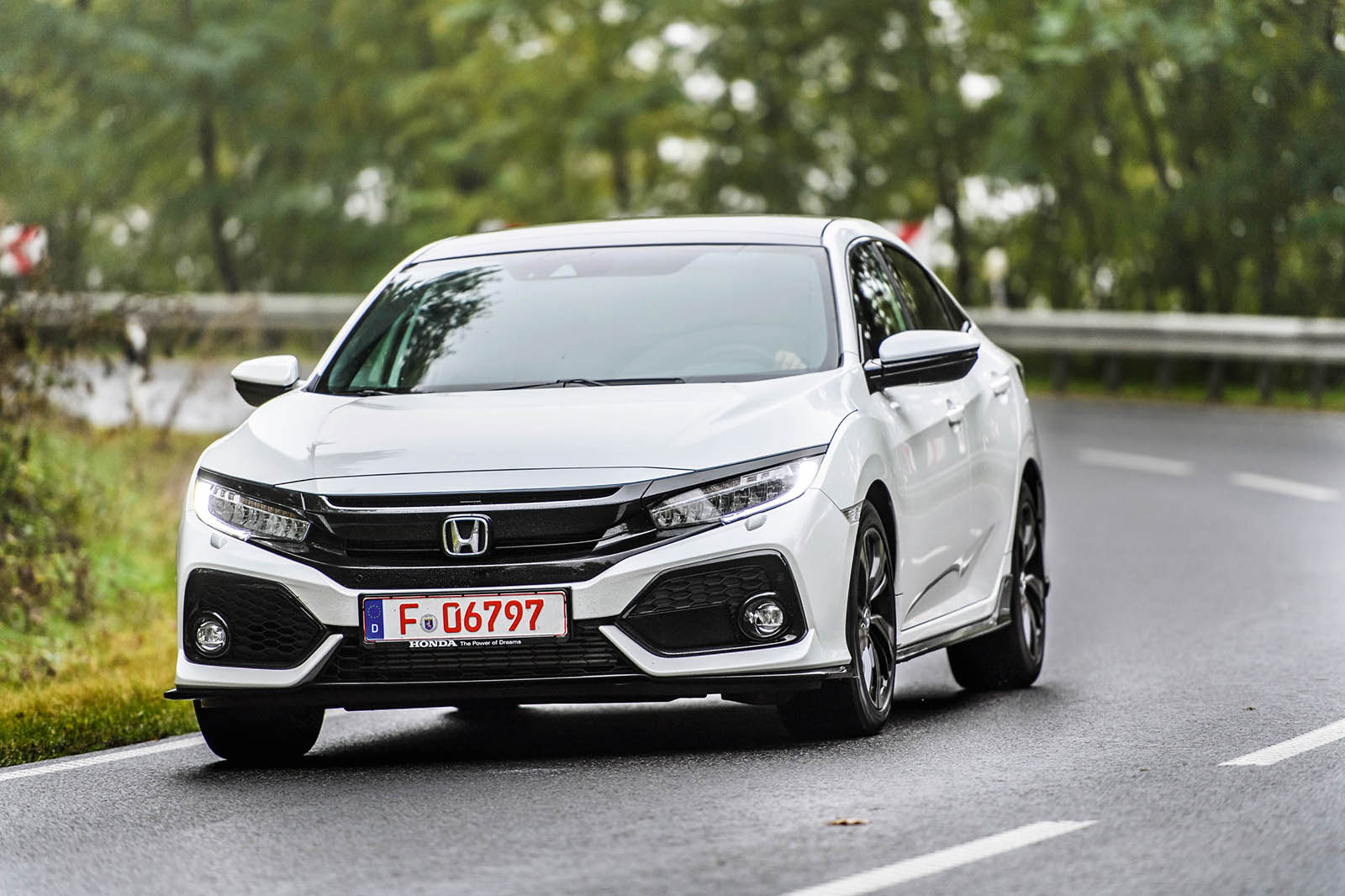 It's a weird one, the Civic. It has a cool cult following among youths in America but has only ever been seen as a quirky choice in Blighty. Either way, this new one hasn't changed too much. It's slightly bigger and more conservative inside, but its essence remains. It just should be more competitive in the market.
The petrol engines are two downsized turbocharged VTEC units: 1.0 and 1.5 litres with 127bhp to 180bhp. The 118bhp 1.6 i-DTEC diesel is carried over from the old model.
The 1.5 petrol engine offers significantly better performance and driveability than the current, normally aspirated lumps, and there's refinement and roundedness to the dynamic character that should suit the car's existing customer base nicely. Unfortunately, it's no sportier than before, even in Sport trim. Still, even though it isn't agile, it steers with well-judged pace and weight and corners precisely.
ALFA ROMEO STELVIO JULY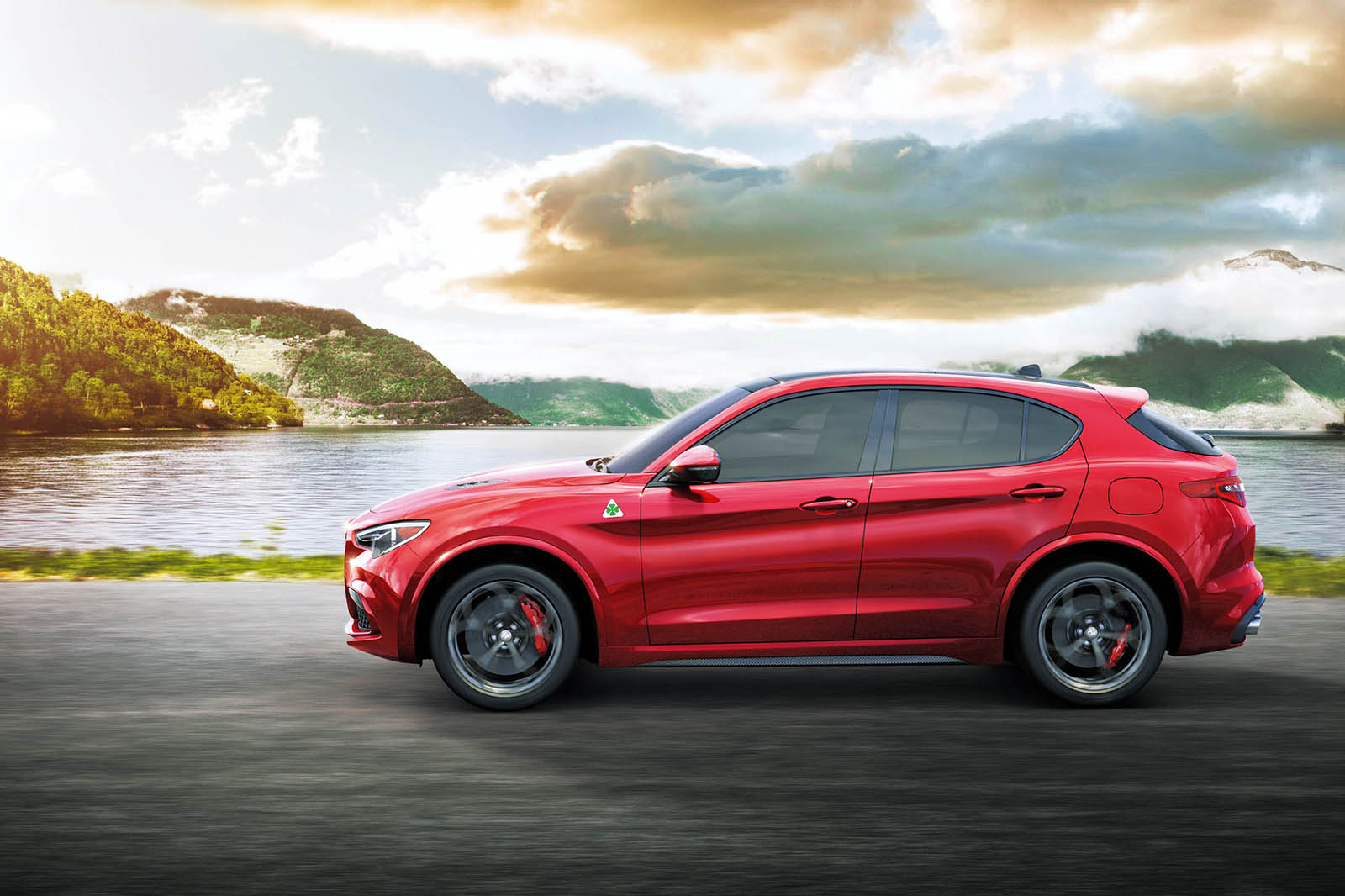 Alfa Romeo has a complicated relationship with those who love the brand and want to see it prosper. For decades, we've watched this great, historic company struggle to get its footing, coming perilously close to falling flat on its face at times as it has created often pretty cars that have otherwise lacked the character promised by the Alfa badge.
This time, though, prosperity might just be around the corner, thanks to a new SUV called the Stelvio. It's the second new-generation Alfa after the Giulia saloon (deliveries of which have finally now started) and the one with the greatest sales and profit potential.
The Stelvio, if it's a success, is the precursor to a potential nine-car assault over the next five years that will include a BMW 5 Series rival, a new sports car and a flagship large SUV based on the Maserati Levante. Put simply, if the Stelvio works, it can allow Alfa to make the kinds of cars we love guilt-free and with the company in the black.
It will be launched in hot Quadrifoglio form, with a Ferrari-derived allaluminium 2.9-litre V6 producing 503bhp and mated to an eight-speed automatic gearbox and a rear-biased four-wheel drive system with torque vectoring. Lower powered two-wheeldrive Stelvios are likely to feature a 207bhp diesel engine.
Alfa is promising driver-focused dynamics with excellent handling, saying the Stelvio has been "uniquely engineered to challenge two-door cars on the track without compromising the SUV side of its character". The base model will cost from about £40,000 and the Quadrifoglio £65,000.
LYNK&CO 01 2018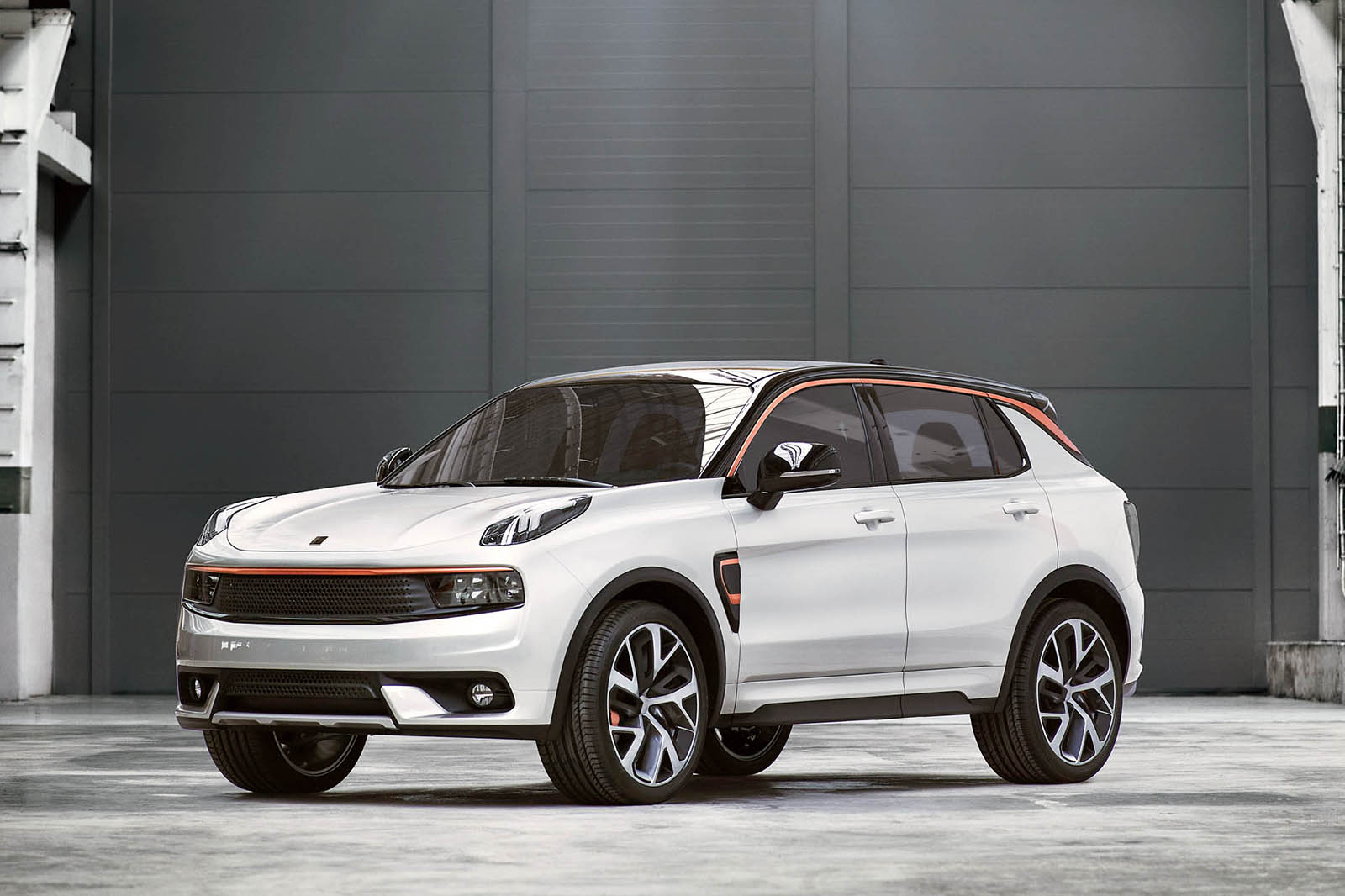 'Made in China' is a phrase you seem to see written on most goods nowadays, but the faraway People's Republic has yet to conquer one of the most visible markets of all: the European car market.
Geely, owner of Volvo, is looking to change that with a new brand, Lynk&Co, the 01 being the first mainstream Chinese car to go on sale in Europe. It will be launched in China in 2017, with European sales following in 2018.
This 01 is claimed to be the most 'connected' car yet, being continuously connected to the internet, and owners will be able to control, monitor and lease their cars with their smartphones.
Based on the soon-to-be-launched Volvo XC40, the 01 will have a range of engines from Volvo's family of 2.0-litre fours and 1.5-litre triples, with a plug-in hybrid due shortly after launch.
Lynk&Co's head honchos want to "revolutionise and simplify" car buying and the 01 will not have traditional trim levels. Instead, it will have fixed-price equipment collections that "draw inspiration from contemporary fashion and technology sectors".
It will also be the first mass-market to car to be open API (application programming interface), essentially allowing outside software developers to "enrich the automotive experience" of the 01 with ideas of their own.
PEUGEOT 3008 JANUARY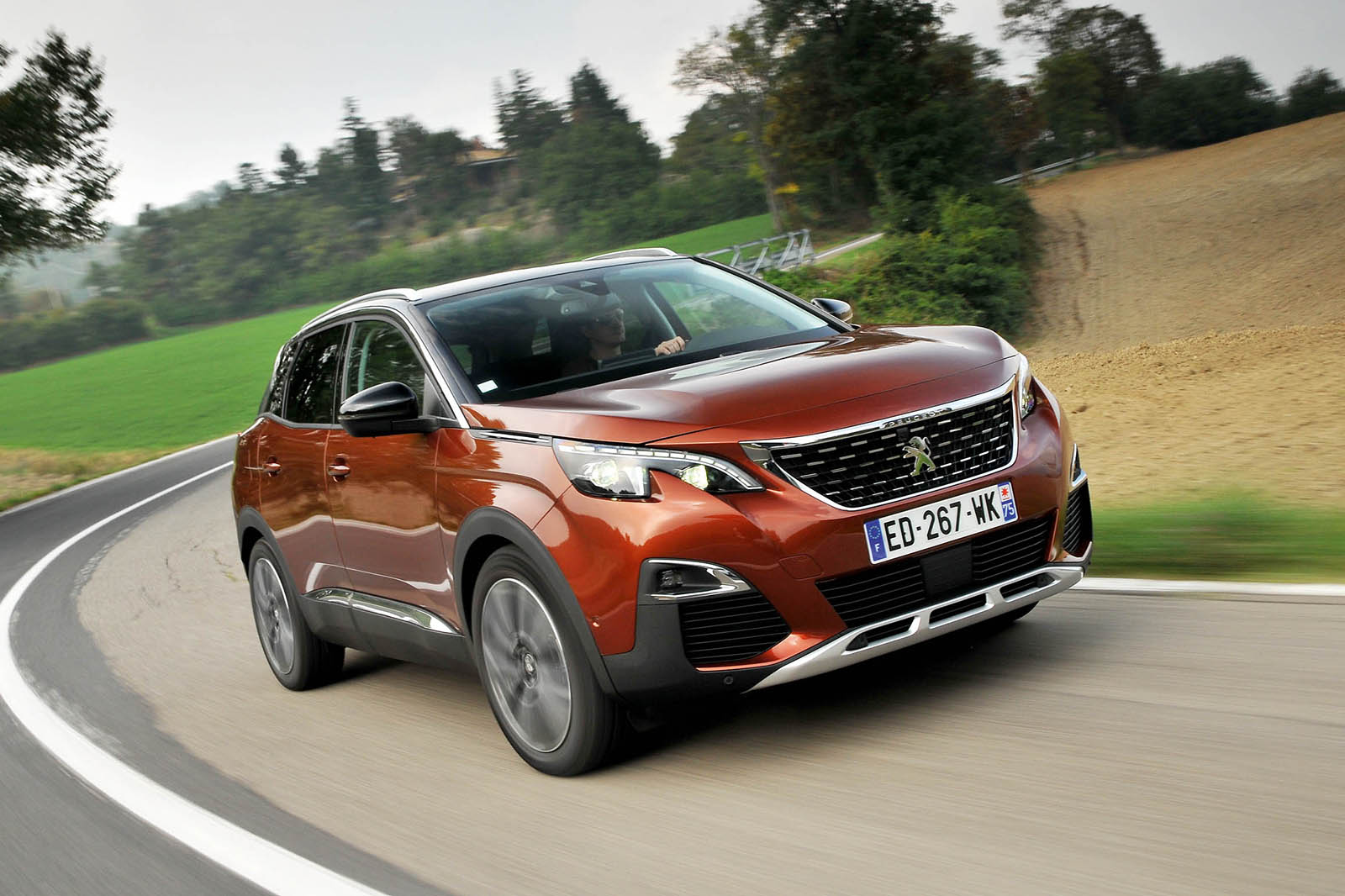 Like many of us this month, the Peugeot 3008 has hit the gym. The popular people-carrier has been transformed into an SUV, but does the driving experience live up to its trendy looks? It sure does. The 1.6 turbo petrol model has a smooth engine that pleasantly complements its stable handling, well-controlled body and soft, largely comfortable ride. Its luxurious, modern interior is even more impressive. Material quality is hugely improved, as is the infotainment system, and an excellent 12.3in digital instrument display is standard. All the seats are comfy and there's plenty of room.
LAND ROVER DISCOVERY FEBRUARY
The original Discovery, which is 28 years old, has long been at the heart of the Land Rover brand, giving ordinary car buyers a (relatively) affordable car that could be a tough but comfortable, family-oriented off-roader.
Now in its fifth generation, this new model gets an altogether less rugged appearance as part of a push upmarket, with a design that's arguably no longer as distinctive as it once was. Looks aren't everything, though, and Land Rover promises that the Discovery will be no less capable on rock-strewn paths than its predecessor, and our recent early drive of a prototype in Scotland confirmed that.
Despite being bigger inside and out, it's faster, lighter and more efficient than its predecessor. A bonded aluminium monocoque replaces the heavy old ladder chassis and allows the Discovery to be up to 480kg lighter than the fourth-generation car.
The weight loss has allowed Land Rover to fit a new twin-turbo fourcylinder diesel engine to the car for the first time, alongside V6 petrol and diesel models. Four-wheel drive and an automatic transmission are standard.
The seven-seat cabin is this new Discovery's strongest suit and it's where the bulk of the development has focused. There is genuinely room for seven adults and each person will be able to keep their backside warm with a heated seat, charge their phone, find a space for their water bottle, keys, wallet and other oddments, and connect to the car's wi-fi hotspot. 
RANGE ROVER SPORT COUPE SEPTEMBER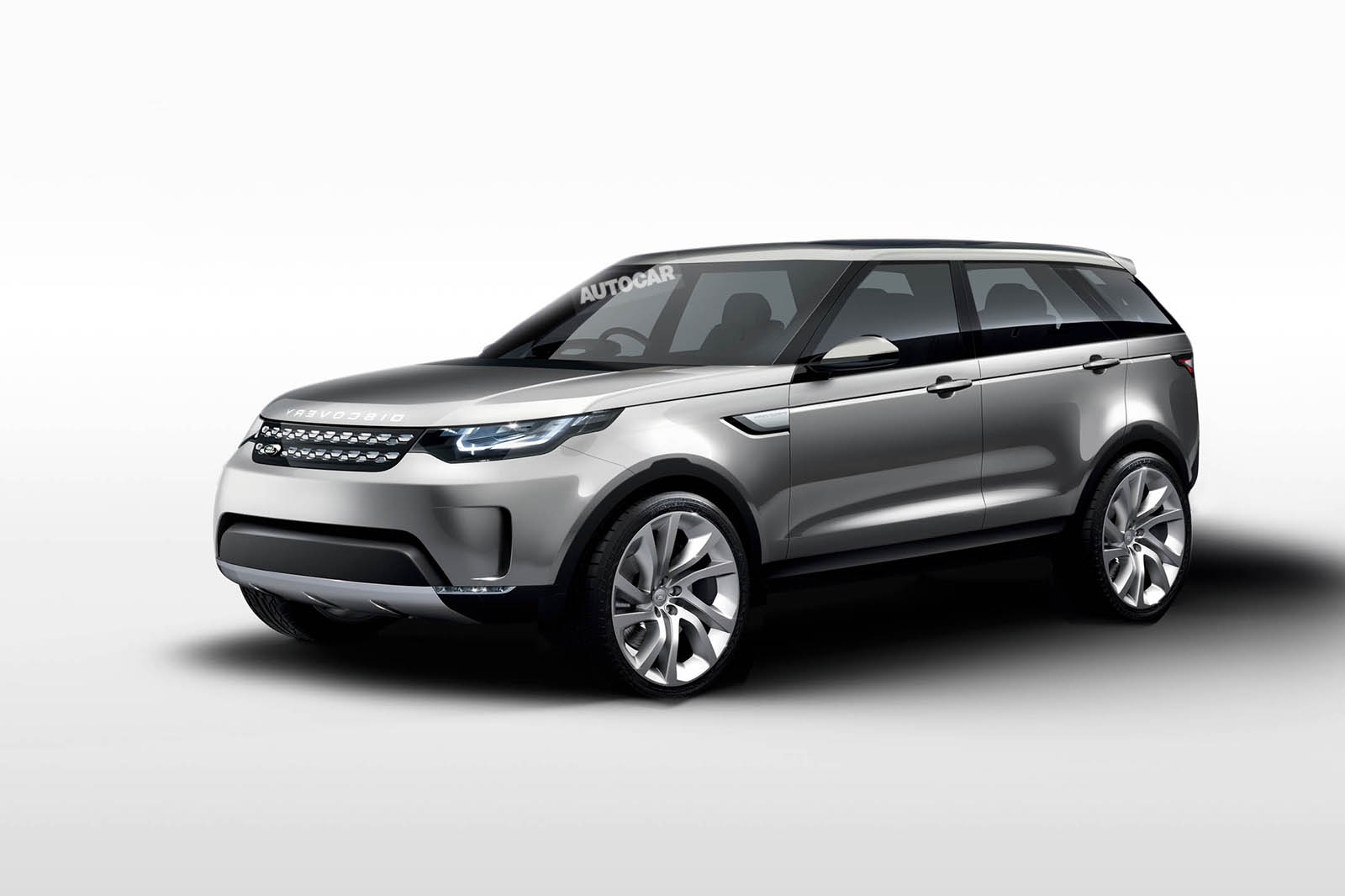 The big gap between the Range Rover Evoque and Range Rover Sport will be plugged with a new model that we're likely see at the Geneva motor show in March for the first time. It is set to be sportier and more road-biased than other Range Rover offerings. Another Land Rover hit in the waiting? 
AUDI Q5 APRIL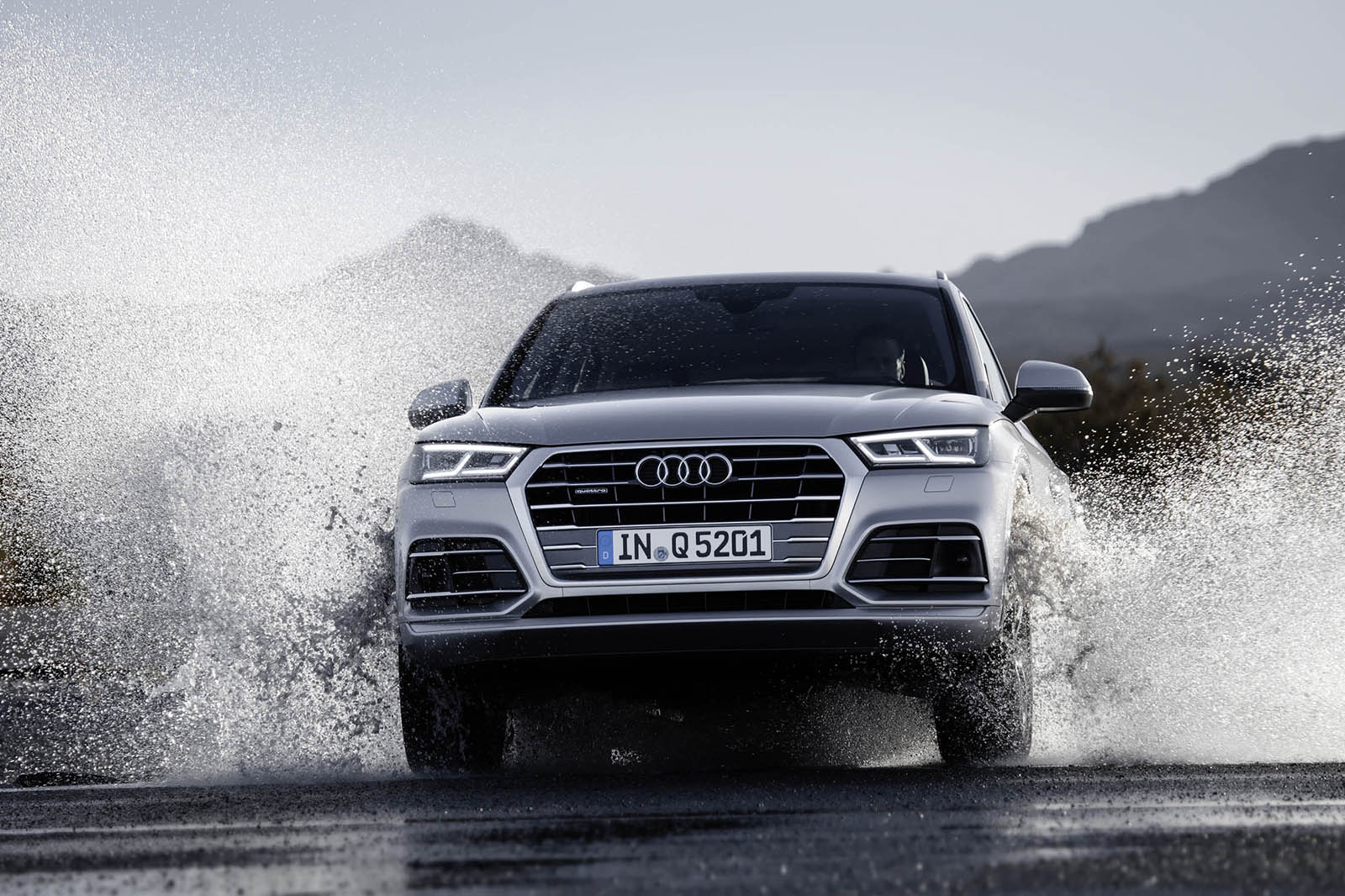 This well-built but unspectacular SUV is Audi's best-selling car, to such a degree that Audi has built an entire factory in Mexico just to manufacture the new model coming this year. Engines include a 2.0-litre diesel with 187bhp and a 2.0-litre petrol unit with 249bhp, plus a range-topping 282bhp 3.0-litre V6 diesel due soon after launch.
The new Q5 has so much going for it: it's quiet, comfortable, lovely to sit in and unlikely to cost you too much to run, thanks to competitive fuel economy and emissions and probable strong residual values. Anyone who buys one will do so for one or all of those reasons and not be disappointed with what is a very impressively engineered car.
But it's not much fun to drive, which is a bigger shame in the Q5's case, because you can tell that it has a mighty fine chassis just waiting to be tuned in a more involving way. 
ALPINE A120 SUMMER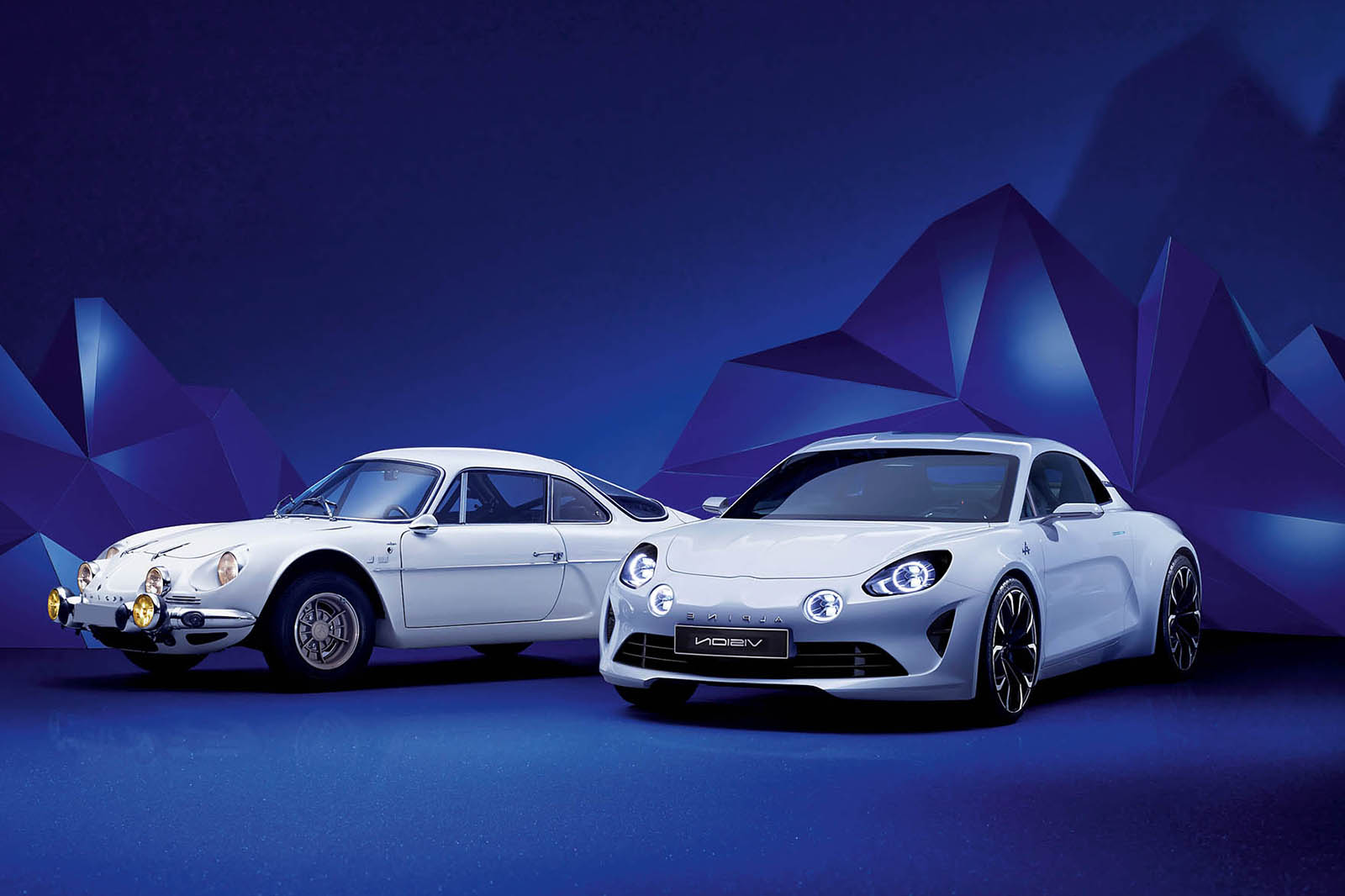 We've been waiting for the resurgence of the Alpine brand for a long time now. Renault, its owner, has done little with it since 1995, despite coming close to reviving it in 2008 before the credit crunch hit and killed off that idea.
There have been a few concepts since — the Mégane-racer-based Alpine A110-50 and the Alpine Celebration at Le Mans — but, realistically, all of Alpine's heritage dates from before 1995. That history includes sales of more than 30,000 road cars and more than 100 race cars produced.
So, finally, the time is here for a proper revival. This new model, heavily based on the Alpine Vision concept revealed early last year, is a pure sports car inspired by previous gems such as the A110 and A160.
Rumoured to be called the A120, it will be a lightweight, mid-engined, two-seat machine. It is expected to be powered by a 1.8-litre petrol engine derived from the turbocharged 1.6-litre motor used in the Renault Clio RS, producing around 250bhp and good for a 0-62mph time of 4.5sec. A 300bhp variant is also on the cards, as is a convertible. The A120 will send drive to its rear wheels through a dual-clutch automatic gearbox with steering wheel-mounted shift paddles.
Leaked images and test cars have revealed that the production car, a £50,000 Porsche Cayman rival, has no rear wing but smoother lines and a rear diffuser with a centrally mounted exhaust. In addition, A110-inspired foglights have been kept.
ASTON MARTIN V8 VANTAGE WINTER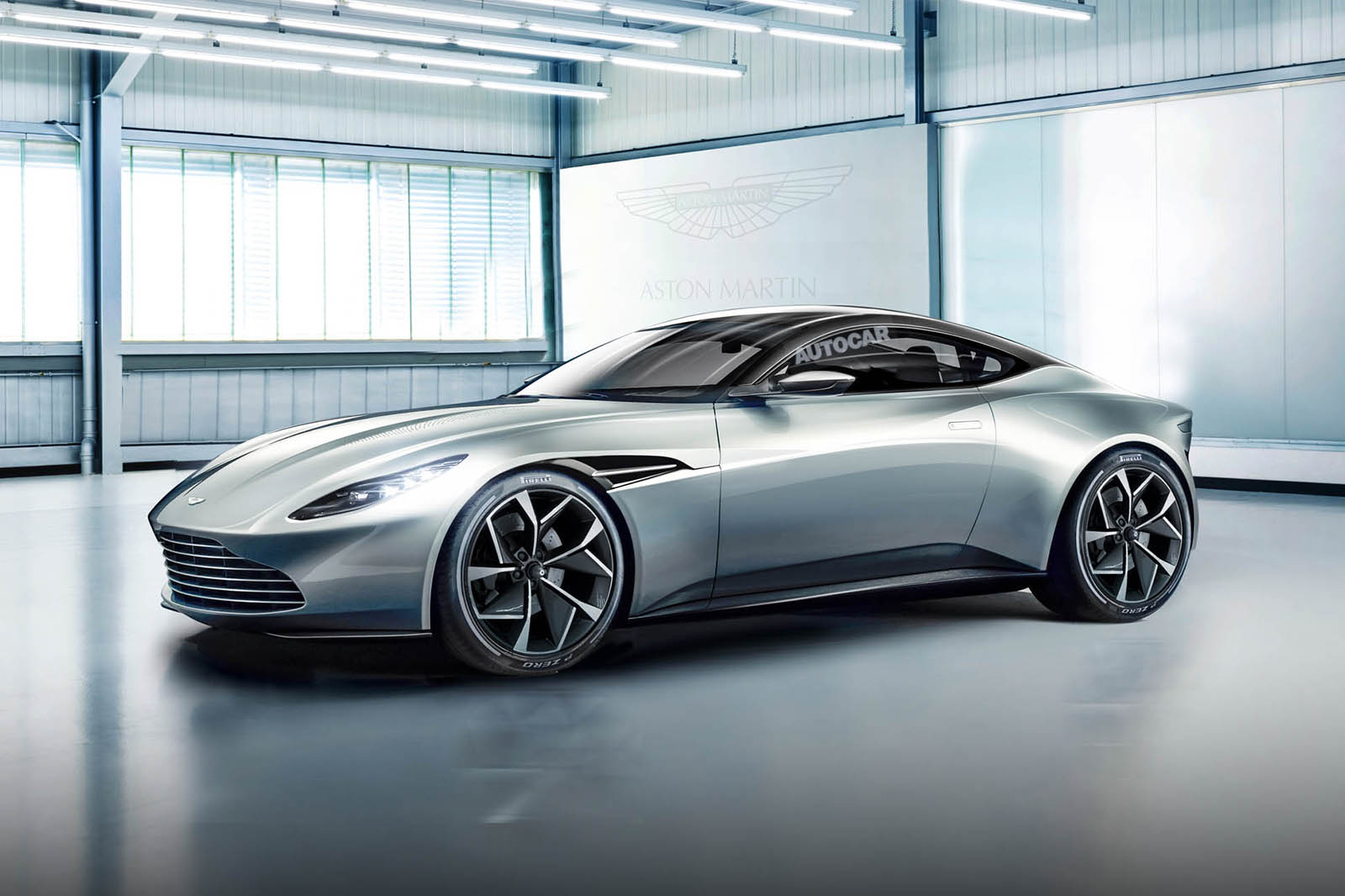 This is the second model in Aston's 'second century' plan after the acclaimed DB11. The all-new sports car will be the replacement for today's Vantage and it will feature a design heavily inspired by the DB10 created for the James Bond film Spectre. It should be much sportier in nature than its predecessor, too. Aston boss Andy Palmer has described it as "Aston's race car, the weekend warrior, a track car — much edgier".
ASTON MARTIN VANQUISH S JANUARY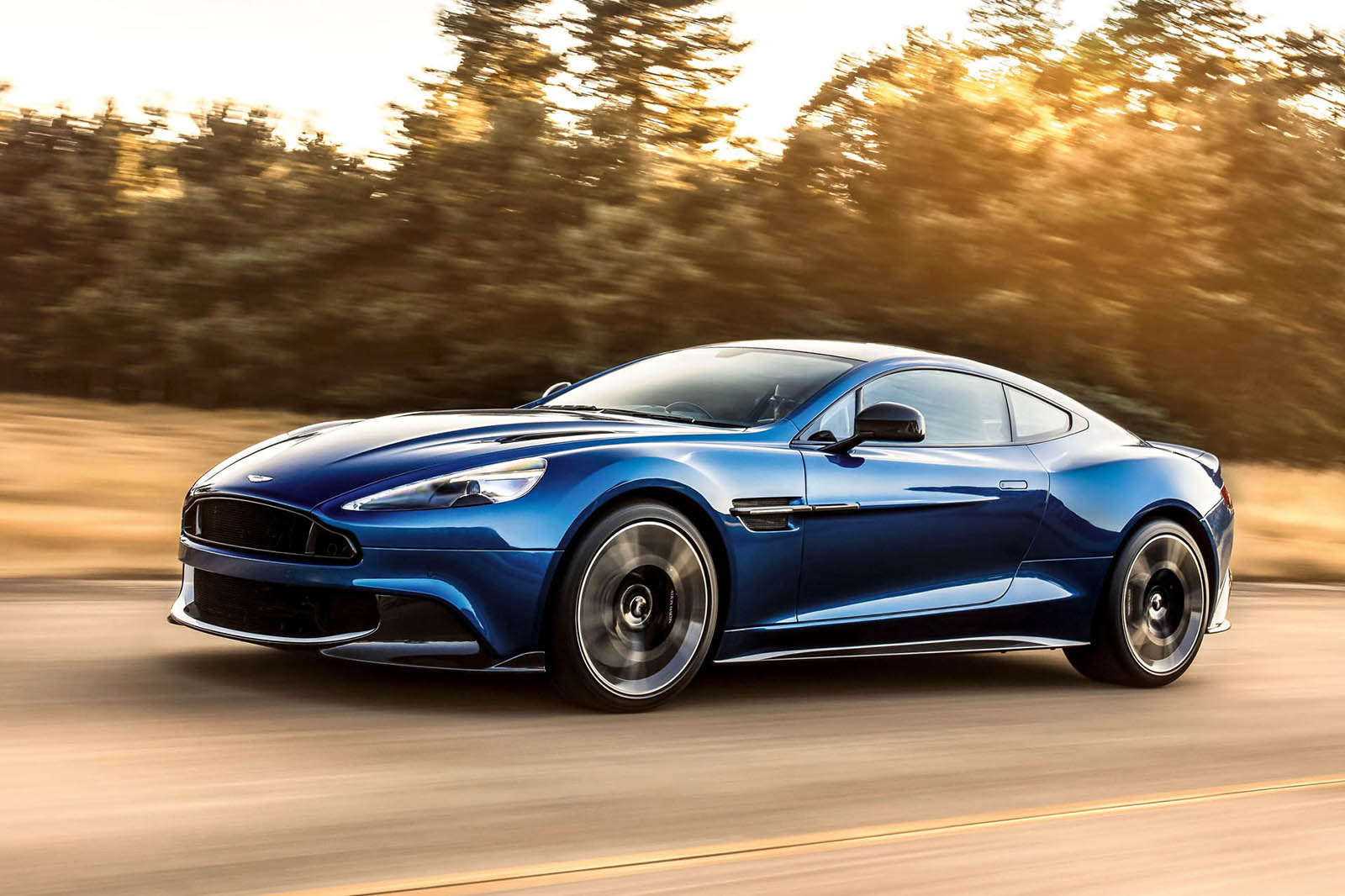 Harder, better, faster, stronger. Aston's range-topping GT gets more power, sportier suspension and some new trims in one last round of changes before a 2018 replacement. Its reworked 5.9-litre V12 gets 595bhp, 27bhp more than the outgoing car. Torque remains at 465lb ft. Available in coupé and convertible Volante bodystyles, it looks much the same as before but with new carbonfibre aerodynamic features such as a revised front splitter and rear diffuser.
VAUXHALL INSIGNIA JUNE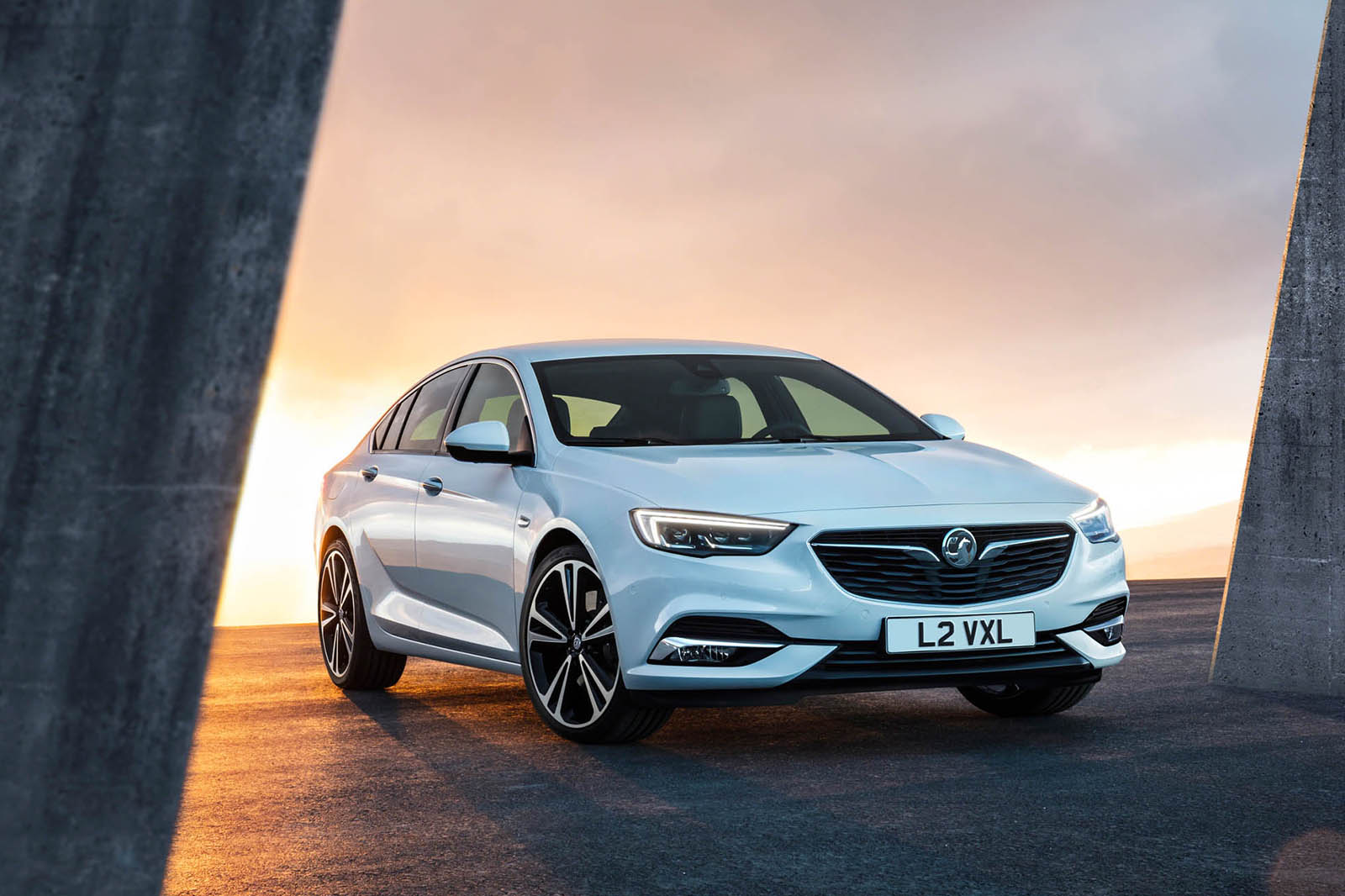 Can Vauxhall tempt people out of their BMW 3 Series and Mercedes-Benz C-Classes? Don't scoff. All three new Insignias — the Grand Sport large hatch, the Sports Tourer estate and the Country Tourer soft-roader — are claimed to be much improved inside and out. The interior is far plusher, with more modern tech, and the engines should be more frugal, both for fuel and tax.
FORD FIESTA SEPTEMBER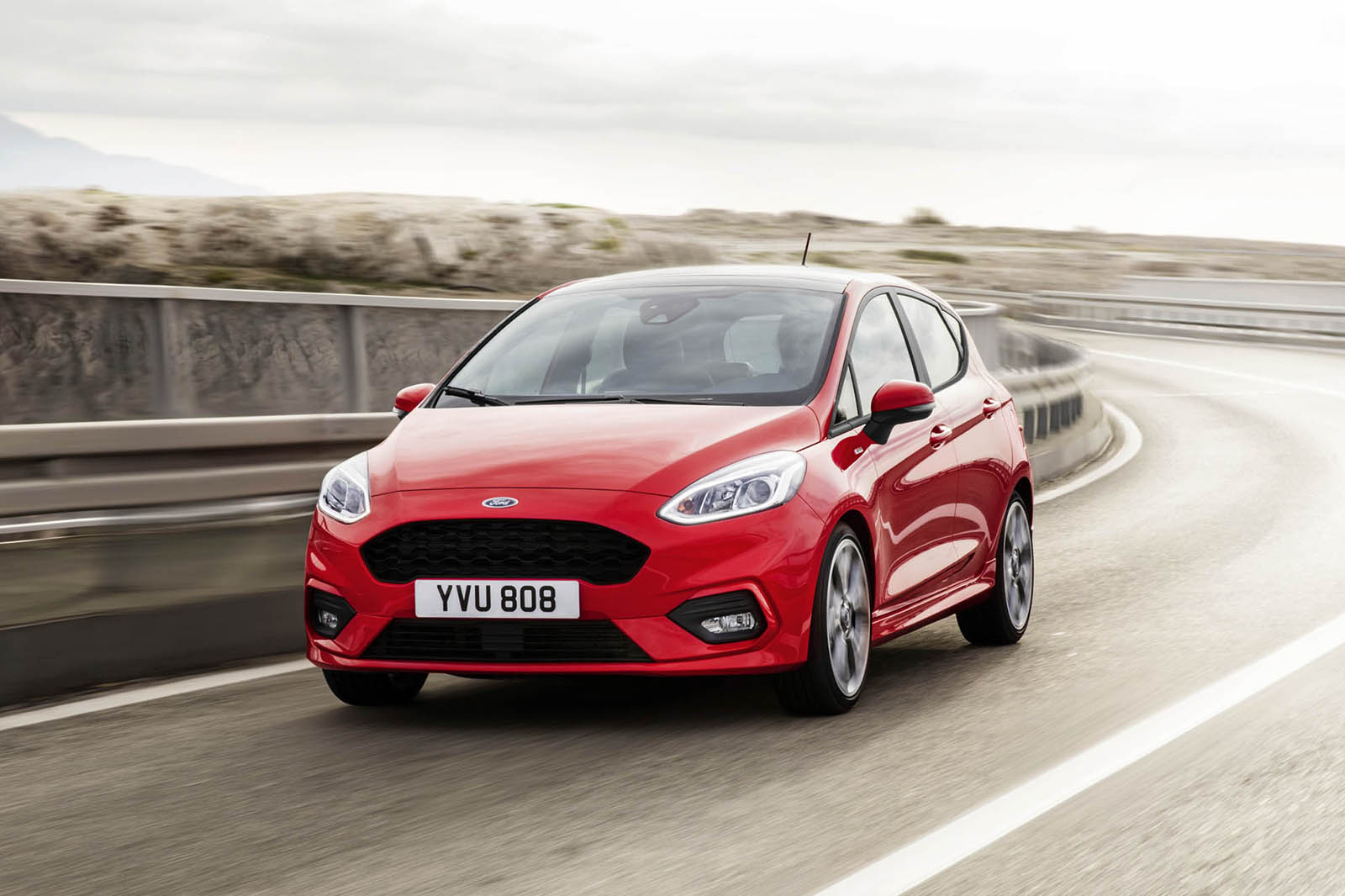 The Ford Fiesta supermini is the car that just won't go away, topping UK sales charts for what seems like a billion years. (In reality, it's eight.) And this new model not only promises more of the same, but it also introduces the Fiesta Active, a crossover-style trim level, and a luxury Vignale spec, both tapping into growing parts of the car market.
You'd be forgiven for noticing little difference between the previous generation and this new one, with Ford executives choosing to play it safe — and you can understand why.
But the interior has been overhauled, the ride and handling are claimed to be even better than now and there's a more efficient version of Ford's popular 1.0-litre Ecoboost engine.
Still, the early signs suggest that it will be pricey compared with some rivals, starting at around £15,000. There are two key reasons for this: one, low-spec Fiestas don't sell well, and two, Ford doesn't want to cannibalise sales of its new, cheaper Ka+ supermini, introduced last year.
The real test will come when we drive the Fiesta — and know the pricing — but it's hard to believe that Ford will have messed up such a winning formula.
HYUNDAI I30 MARCH
HYUNDAI I30N NOVEMBER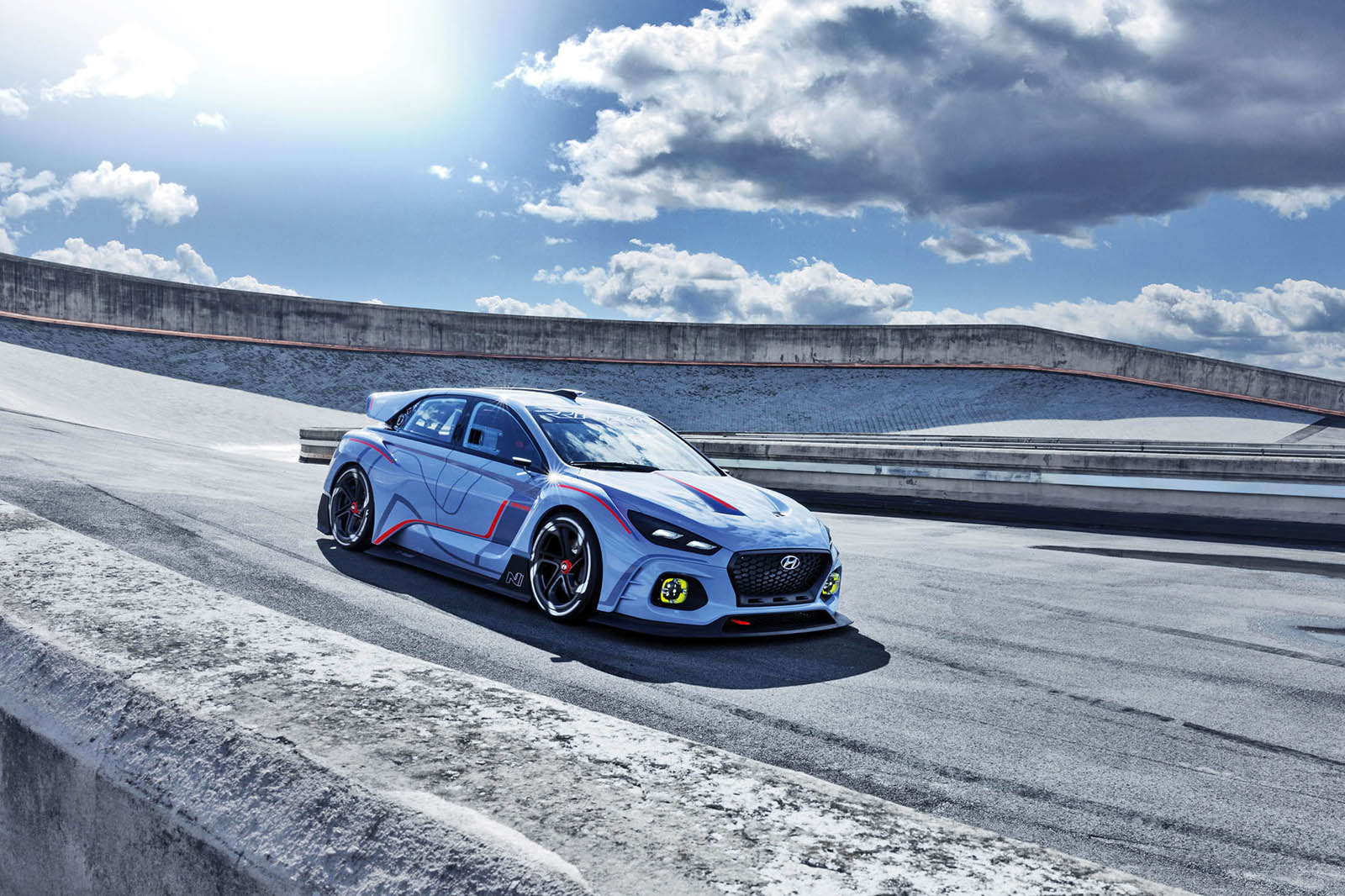 Having established its models as being among the most competitive mainstream offerings in Europe, Hyundai is now moving on to another popular trend: performance versions of its models. Rivals such as Toyota's new Gazoo arm aren't far behind.
First to launch will be the i30N, based on the all-new i30 hatchback also due this year and using a 2.0-litre turbocharged engine with more than 260bhp. It has been developed at Hyundai's centre at the Nürburgring and there are high hopes for the hot hatch, which will top the range of the third-generation i30.
Meanwhile, the Hyundai reckons the more sedate, standard i30 is "accessible, appealing in design and great to drive". On looks at least, the i30 may not be cutting edge, but Hyundai's cars just keep on improving, aesthetically and otherwise, so we'd be surprised if the i30 wasn't keenly priced, well specified and pretty decent to drive when it goes on sale in March.
VOLKSWAGEN GOLF SPRING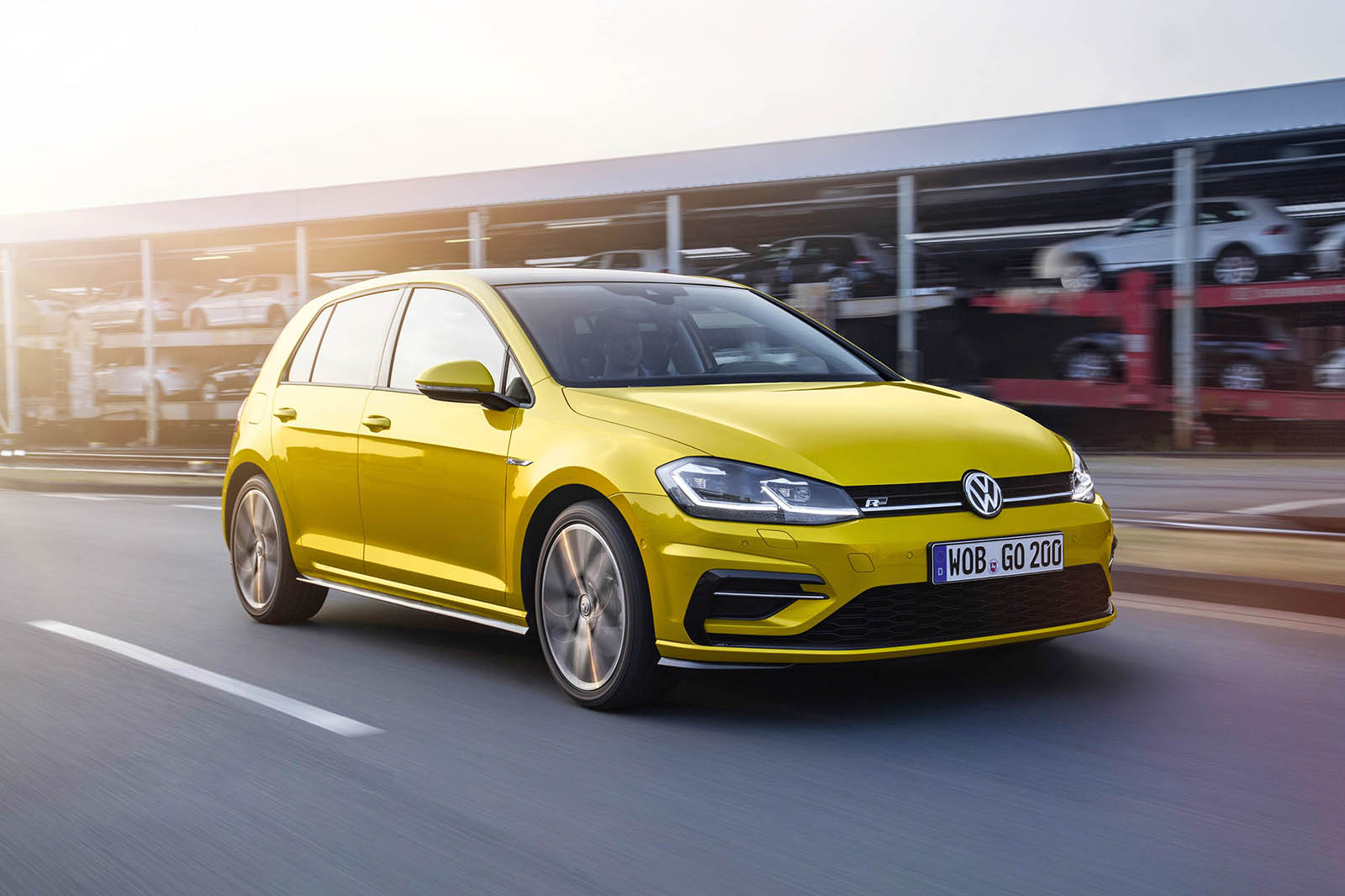 Who doesn't love a Golf? And Volkswagen knows it. Despite all the VW drama of late, it has had very little impact on the popularity of its ubiquitous hatchback. So VW has taken the evolutionary route with the design of the facelifted version, on sale this spring.
The eighth-generation Golf will arrive in 2019, with VW boss Herbert Diess recently describing it to Autocar as "very innovative, a major milestone and with more traditional drivetrains" (as opposed to its planned line-up of electric vehicles).
In the meantime, this update will tide customers over, with an upgraded interior and a new 1.5-litre turbocharged petrol engine. There's also a focus on technology and connectivity, with gesture control, an updated app system to integrate Apple CarPlay and more, and safety systems such as Traffic Jam Assist.
So how does VW see the Golf fitting alongside its ID electric hatchback in the future? Diess insists they will run in parallel, noting that EVs will be irrelevant in some regions for at least a decade. Watch this space.
JAGUAR I-PACE WINTER
How quickly things progress. This time last year we showed you the F-Pace — Jaguar's first SUV. Now the I-Pace has come to the fore and looks set to jolt Jaguar's electric revolution into life when it is revealed in production form late this year.
When the concept version of Jaguar's first EV was launched at the SUV-heavy Los Angeles motor show in November, it was a showstealer from the moment the covers came off. We expect the I-Pace to go on sale in 2018, and if the reaction to the F-Pace is anything to go by, it'll be a hit.
The I-Pace will be a direct rival to the Tesla Model X, with a 90kWh battery pack providing the necessary punch. Sure, it's a concept for now, but Jaguar's intentions are clear, and the I-Pace puts into practice the EV packaging advantages that Jaguar chief designer Ian Callum forecast.
The LA motor show provided an accurate picture of where the car industry is going, though, with nearly as many EVs as there were SUVs. The I-Pace will cover the EV base for Jaguar and is expected to be priced at around £60,000. Meanwhile, the raft of manufacturers with SUVs, electric cars or both on the way continues to grow.
NIO NP9 WINTER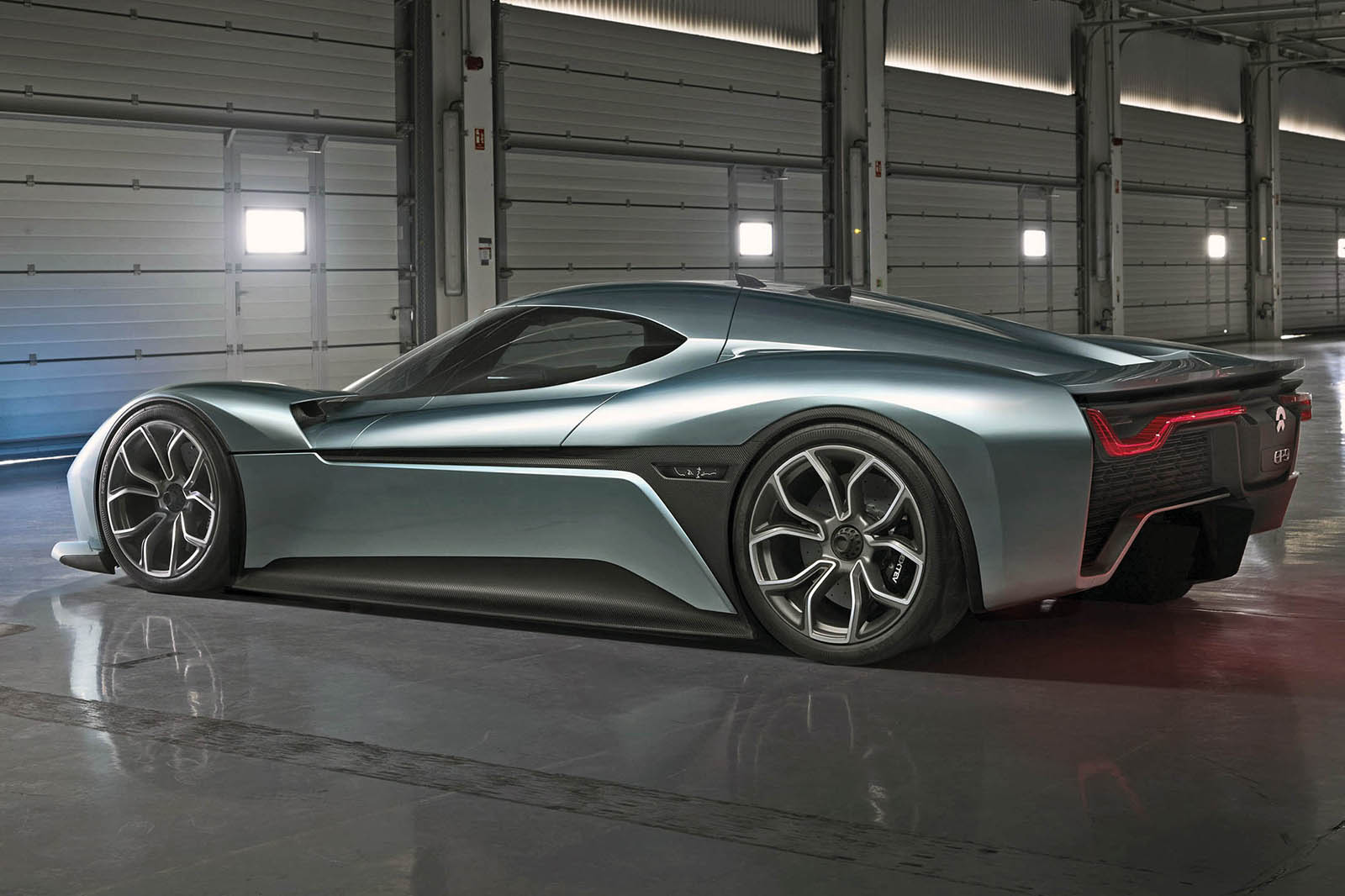 NextEV's Nio NP9 all-electric hypercar has 1360bhp, Chinese backing, a 0-62mph time of 2.7sec, a 194mph top speed and a production run of just six.
Only in 2017 could a hypercar be out-accelerated by a sports saloon — the 2.4sec-to-60mph Tesla Model S P100D — but NextEV will soon have that base covered, too, with a fleet of mainstream EVs from 2017.
NextEV says the Nio NP9 has lapped the Nürburgring in 7min 5.12sec, just 8.0sec slower than the Porsche 918 Spyder, which holds the EV lap record. 
Words by Kris Culmer, Jimi Beckwith, Rachel Burgess, Sam Sheehan and Mark Tisshaw
Source: Autocar Online