Honda S2000 (2002-2009) – used buying guide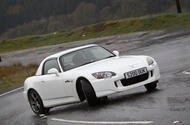 With a bulletproof engine that revs to 9000rpm, the Honda S2000 is one of the most thrilling roadsters you'll find for as little as £5000
When most sports car engines are shutting up shop, the Honda S2000's is opening for business. At around 6000rpm, the VTEC variable valve timing system swaps cam lobes to allow the F20C engine to fill its lungs. At 7500rpm, it's developing a modest 153lb ft torque; at 8300rpm, peak power of 237bhp, good for 0-62mph in 6.2sec. Finally, at 9000rpm, the shutters come down.
Impressive figures but, given the engine's otherwise relative inactivity at lower revs, also the reason Honda's roadster dwells in the shadows of more accessible rivals. But if you hanker after the kind of engineering on which Honda's reputation was built, the S2000 is worth a peek.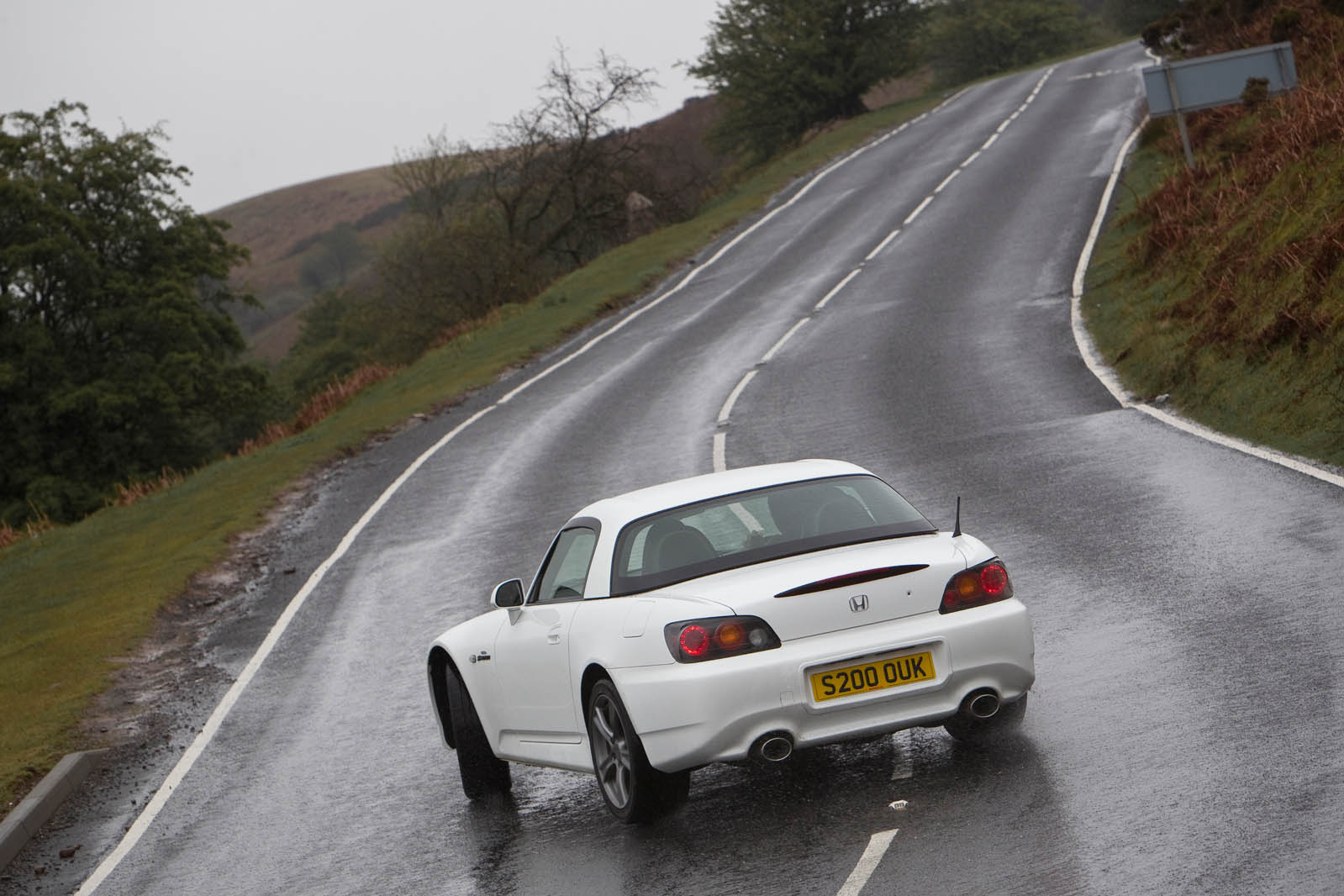 Prices start at around £5000 for models with partial service histories, but around £7000 should secure a cherished example with a properly undersealed chassis and, so you can tweak the fully adjustable suspension without having to cut out and replace seized fittings, rust-free bolts and adjusters. Mileage might be on the high side, but fear not: no S2000 went pop through hard work.
The longitudinally mounted, naturally aspirated 2.0-litre engine (front/mid for better weight distribution) drives the rear wheels through a six-speed gearbox and Torsen limited-slip diff. Suspension is double wishbone allround and steering electrically assisted.
Early cars were criticised for uncommunicative steering and tricky on-limit handling. Accordingly, in 2002 the suspension was tweaked. At the same time, a GT version with a removable hard-top joined the range. (Standard cars have an electrically powered vinyl hood.)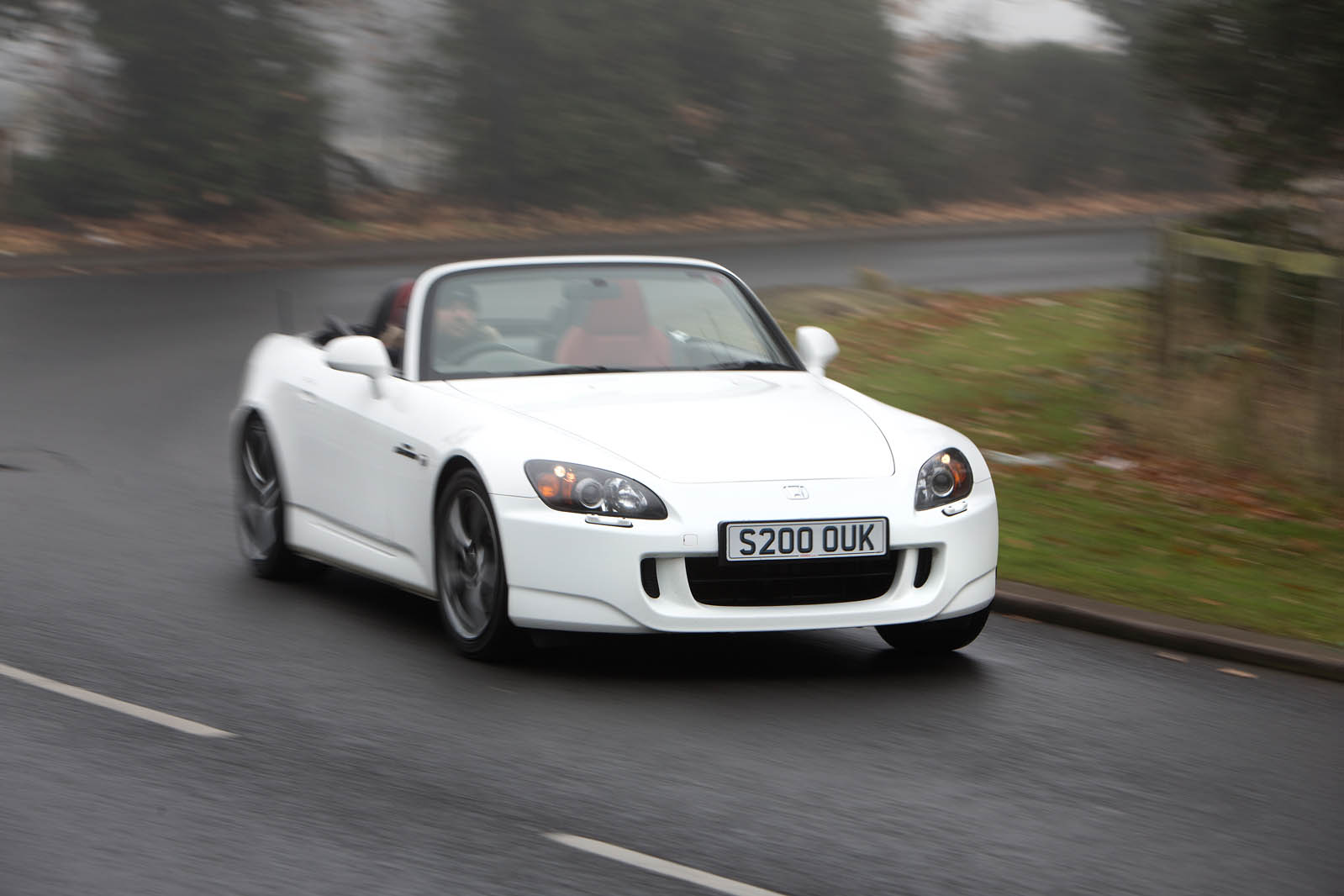 The critics weren't entirely silenced by the suspension mods so, in 2004, Honda introduced a raft of changes to the chassis, including stiffer body bracing, retuned springs and antiroll bars, fractionally slower steering and larger wheels (from 16s to 17s). At the same time, torque was increased slightly at lower revs. New triplebeam projector lights and restyled front and rear bumpers completed what is known as the AP1 facelift.
Two years later, and seven years into the model's production life, Honda's commitment to the S2000 remained undimmed. Vehicle Stability Assist (VSA), intended to provide additional cornering control and boost traction on loose surfaces, was added to the options list. It became standard in 2008, along with further suspension refinements. The model bowed out the following year.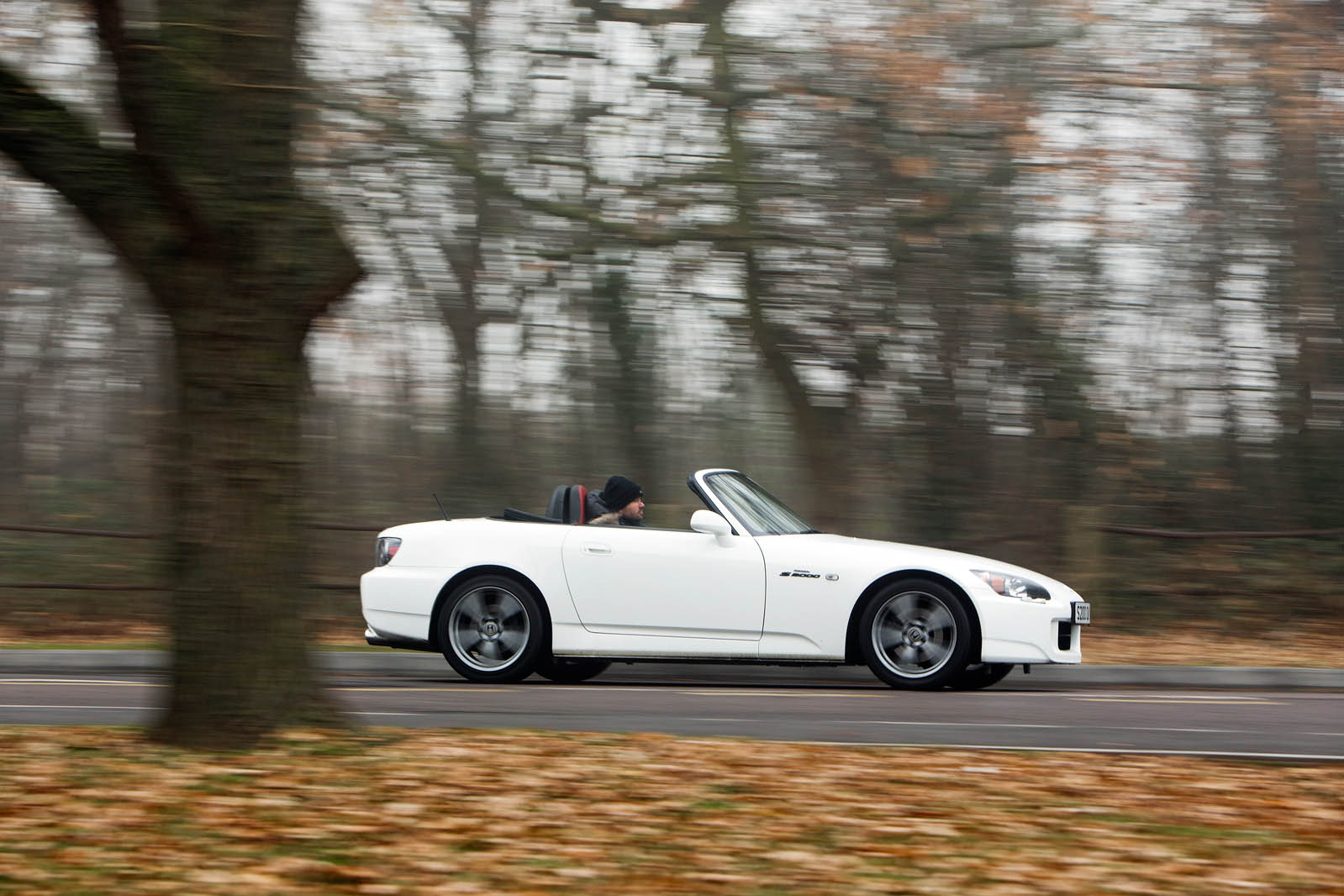 Fortunately, the S2000 seems to attract the mechanically sympathetic, so it isn't unusual to see high-milers with full history. Honda's approved used scheme covers cars up to eight years old, so you'll still find some thoroughly vetted 2008s on main dealer forecourts. As an alternative to UK cars, check out grey-import S2000s. They tend to be in better condition and with lower mileages. Among them, you'll find the 2.2-litre model as well as a sprinkling of Type Vs and later, stripped-out Type Ss.
An expert's view…
TOM GANNON, TGM
"I've been racing and working on Hondas since 1991. The engines are really well engineered, the S2000's especially. It's designed for high revs and a long life. Standard mods don't yield much, so we go the forced induction route with a supercharger. An HKS or Rotrex supercharger will increase power to around 360-380bhp and torque to 250lb ft. It spans 3000rpm to 9000rpm, making the car much more driveable. The kit costs around £4500 to £5000 supplied and fitted. We also recommend a brake, suspension and clutch upgrade."
Buyer beware…
ENGINE
Oil and filter (5W40 fully synthetic) every 9k miles or once a year. When the engine is hot, listen for timing chain tensioner rattle. It can fail at around 75k miles.
CLUTCH, TRANSMISSION
Clutch can pack up as early as 50k miles. Propshaft and diff are both strong, but inner joints of driveshafts can wear prematurely.
SUSPENSION
Poor anti-rust protection can cause suspension nuts, bolts and eccentric adjusters to seize. The bill for work and parts can be £750. Front compliance bush on the front lower wishbones can wear. Otherwise, suspension is strong.
STEERING
Steering rack mounts can fail.
BRAKES
Calipers can seize, causing the car to pull to one side during braking.
UNDERBODY
Corrosion can be an issue because anti-rust protection was so poor.
INTERIOR
Tough but spoiled by fragile plastic fittings, especially around the stereo.
ROOF
This can leak near the windscreen pillars, so check for a damp carpet. It can develop a small tear where it's pulled too tightly as well. Ensure the catches aren't worn. If it's a GT, check the hard-top stand is with the car.
Also worth knowing…
Honda's approved used scheme covers qualifying cars up to eight years old and unlimited mileage. This means there are still some late S2000s at main dealers. One we found is a 2009 GT with 64k miles, priced at £13,995.
How much to spend?
£5000-£6900
Launch cars to 2002 with high mileage but some with full service histories.
£7000-£8250
Cherished, lower-mileage early cars plus a sprinkling of world-weary, high-mileage 2006-2007 cars.
£8500-£11,000
Mid-mileage 2005-2007 cars including GTs, plus more low-mileage early ones.
£11,500-£12,500
Very tidy, mid-mileage 2007-2008 cars. Even a few tidy 2004-2006 cars.
£12,750-£13,500
More mid-mileage 2006-2009 cars, including Honda approved used, plus some ultra-low-mileage 2006-on cars.
£13,750-£15,500
More Honda approved used 2009 cars plus best low-miles 2008-2009 cars.
John Evans
In need of a Honda S2000? Check out some used examples for sale here:
Source: Autocar Online