Updated: GM plans sale of Vauxhall and Opel brands to PSA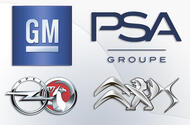 Talks between General Motors and the parent company of Citroën, DS and Peugeot are said to be at an advanced stage
General Motors (GM) is in high-level negotiations for the sale of its European operations, including the Opel and Vauxhall brands, to the French-based PSA Group, which controls Citroën, DS and Peugeot.
The negotiations, confirmed on Tuesday, centre around plans for PSA to take a majority stake of General Motors' European subsidiary's Opel and Vauxhall in a deal that could have significant implications to the European automotive industry.
PSA confirmed it was in direct dialogue with GM, but refrained from revealing how far the talks would go. It said in a statement: "PSA Group confirms that, together with General Motors, it is exploring numerous strategic initiatives aiming at improving its profitability and operational efficiency, including a potential acquisition of Opel. There can be no assurance that an agreement will be reached."
GM responded with a near-identical comment: "Since 2012, General Motors and PSA Group have been implementing an alliance covering, to date, three projects in Europe and generating substantial synergies for the two groups.  Within this framework, General Motors and PSA Group regularly examine additional expansion and cooperation possibilities, as well. PSA Group and General Motors confirm they are exploring numerous strategic initiatives aiming at improving  profitability and operational efficiency, including a potential acquisition of Opel Vauxhall by PSA. There can be no assurance that an agreement will be reached."
The negotiations revolve around the full merger of operations between Opel, Vauxhall, Citroën, Peugeot and DS, and come after previous attempts to closely align the operations of the German and French car makers. 
GM has been particularly active in recent years in seeking a broad-based co-operation with Peugeot in a bid to cut costs and improve profitability at Opel and Vauxhall.
Within the framework of their existing alliance, Opel has developed two new SUV models from existing Peugeot platforms. Included is the new Crossland X, which sits on the same structure as the 2008, and the Grandland X, whose underpinnings are shared with the 3008. An even larger SUV model, conceived to replace the Zafira, is also planned, although it is based on the same in-house General Motors platform as the new second-generation Insignia. 
However, a full-blown merger between the US car making giant and Peugeot was torpedoed in 2013, when GM suddenly sold a 7% stake in the French government-owned car maker.
Industry insiders contacted by Autocar suggest PSA's Chinese partner Dongfeng could play a decisive role, including the provision of financial assistance in the possible purchase of Opel/Vauxhall.
However, Evercore ICI, a global consultancy, has told German newspaper, Handelsblatt, that GM may be forced to pay Peugeot to take Opel with all existing pension costs. It says Opel is worth 1.1 billion dollars (US) without the pension costs.
Confirmation of Peugeot's interest in acquiring Opel hints at a greater focus on the highly turbulent European market and goes against the trimming of existing manufacturing capacity and the more global-based sales strategy laid out by its boss Carlos Tavares in recent years. Only last week, Tavares announced Peugeot was set to take a stake in traditional Indian car maker Hindustan.
The purchase of Opel and its UK subsidiary Vauxhall would make Peugeot the second biggest car maker in Europe, with potential annual European sales of over 2.4 million and a healthy 16 per cent market share. It would also see it overtake Renault, to place it second only to Volkswagen in terms of European sales reach. In 2016, the French car maker;s three brands, Peugeot, Citroen and DS, booked 1,446,052 sales, while Opel reported sales of 979,427. By comparison, Renault's 2016 European sales totalled 1,496,394, helped by the continued success of it Dacia brand. Volkswagen, with its Bentley, Bugatti, Porsche, Skoda and Seat brands, pulled in 3,498,049 sales.
The Vauxhall brand, purchased by General Motors in 1925, presently accounts for around one-fifth of Opel sales, with the UK traditionally being the largest market for the Corsa and Insignia. However, its future under the possible control of Peugeot would be uncertain at best. One scenario already raised by General Motors sources in discussions with Autocar is the possibility of a sweeping consolidation of Vauxhall operations in the UK, with the brand name resigned to history and being replaced by Opel – a move that was seriously considered by General Motors following the financial crisis of 2009 but ultimately decided against.
Struggling profitability for General Motors in Europe
General Motors' European operations have been unprofitable for the past 16 years, with combined losses put at over $9.1 billion since 2009. The US car making giant initially expected a return to profitability in 2016. However, a devaluation of the British pound and cooling sales in the UK following the Brexit vote is claimed to have resulted in an added $300 million of unexpected currency losses in 2016, leading to an operating loss at Opel of  $257 million last year.
Peugeot itself came close to bankruptcy in 2013 following years of mounting losses. In a life-saving measure, the Peugeot family was forced to sell 25.6 per cent of its stake in the French car maker, with 12.8 per cent going to the French government and a further 12.8 per cent to Peugeot's Chinese joint venture partner Dongfeng. Each paid over $1.1 million for their share of the company. Shortly afterwards, Peugeot sort a strategic alliance with Opel with the view towards joint development of a number of key platform architectures – a move that led to the two establishing a close working relationship and the foundation for the buyout negotiations.
Despite its financial rehabilitation through the establishment of key shareholdings by the French government and its Chinese partner Dongfeng and sweeping cost-cutting initiatives instigated by its Portugese-born boss Carlos Tavares, Peugeot grip on the European market has loosened in recent years. 
In 2010, the French car maker's captured a 13.1 per cent market share in Europe. However, this was reduced to 9.9 per cent in 2015, placing it behind rival Renault. But while Peugeot's market share has been eroded though increase competition, its share price has more than tripled, placing it on a more solid financial footing that anytime in the past two decades.
Source: Autocar Online