Caterham boss: "Autonomous and electric cars are an opportunity"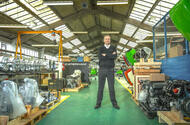 Caterham boss Graham Macdonald tells Steve Cropley how new production techniques and a focus on driving pleasure will keep the firm relevant for years to come
To the naked eye, the Dartford street occupied by Caterham Cars doesn't much resemble the 'broad sunlit uplands' of Churchill's famous speech, even though the statesman lived nearby.
Instead, Kennet Avenue is crowded, down at heel and industrial, and its best vista features a sandwich van at the end of the road. Even so, when you consider Caterham's rapidly improving financial performance and prospects, maybe the allusion works.
This manufacturer of the now 60-yearold Seven sports car has sprung back to its best after a decade of uncertainty that was fuelled first by the collapse of its engine and chassis suppliers, and then, bizarrely, by its own over-ambition.
Today, led by an optimistic and financially savvy CEO, Graham Macdonald, Caterham Cars is working again at full capacity. There's a 12-month waiting list and the company's morale and quality have both been boosted by new manufacturing methods. Best of all, Caterham is earning solid profits again and knows how to do even better.
As most enthusiasts know, the company was established in 1973 by Lotus dealer Graham Nearn, whose aim was to keep building the ultrasimple Lotus Seven sports roadster after Lotus founder Colin Chapman killed it because he felt it lacked the sophistication of a contemporary Lotus. When Sevens couldn't be Lotuses any more, the ever-practical Nearn named them after the location of his showroom, so customers could always find him. It worked.
By the early 1980s Nearn had outgrown his headquarters and moved to Dartford, where the company rolled along happily until about 1990, when difficulties started arising. First there was an early 1990s recession, then during the recovery, Seven demand began to be affected by the success of rivals, notably Westfield.
In 2005 Caterham Cars was sold to a private equity company, Corvin, whose targets and ambitions were considerably more aggressive than the founder's. But just as Corvin's new men, Ansar Ali and Mark Edwards, were reshaping things, the Rover Group collapsed and Caterham's supply of K-series engines ceased overnight.
Macdonald, unusual for his equal love of figures and cars, had just arrived as financial director. "Those were tough times," he recalls. "First there was the complication of changing from Rover engines to Ford, and then our chassis builder went bust. We'd moved to a new supplier in Westbury, Wiltshire, with the aim of saving money and scaling up from 10 to 15 chassis a week.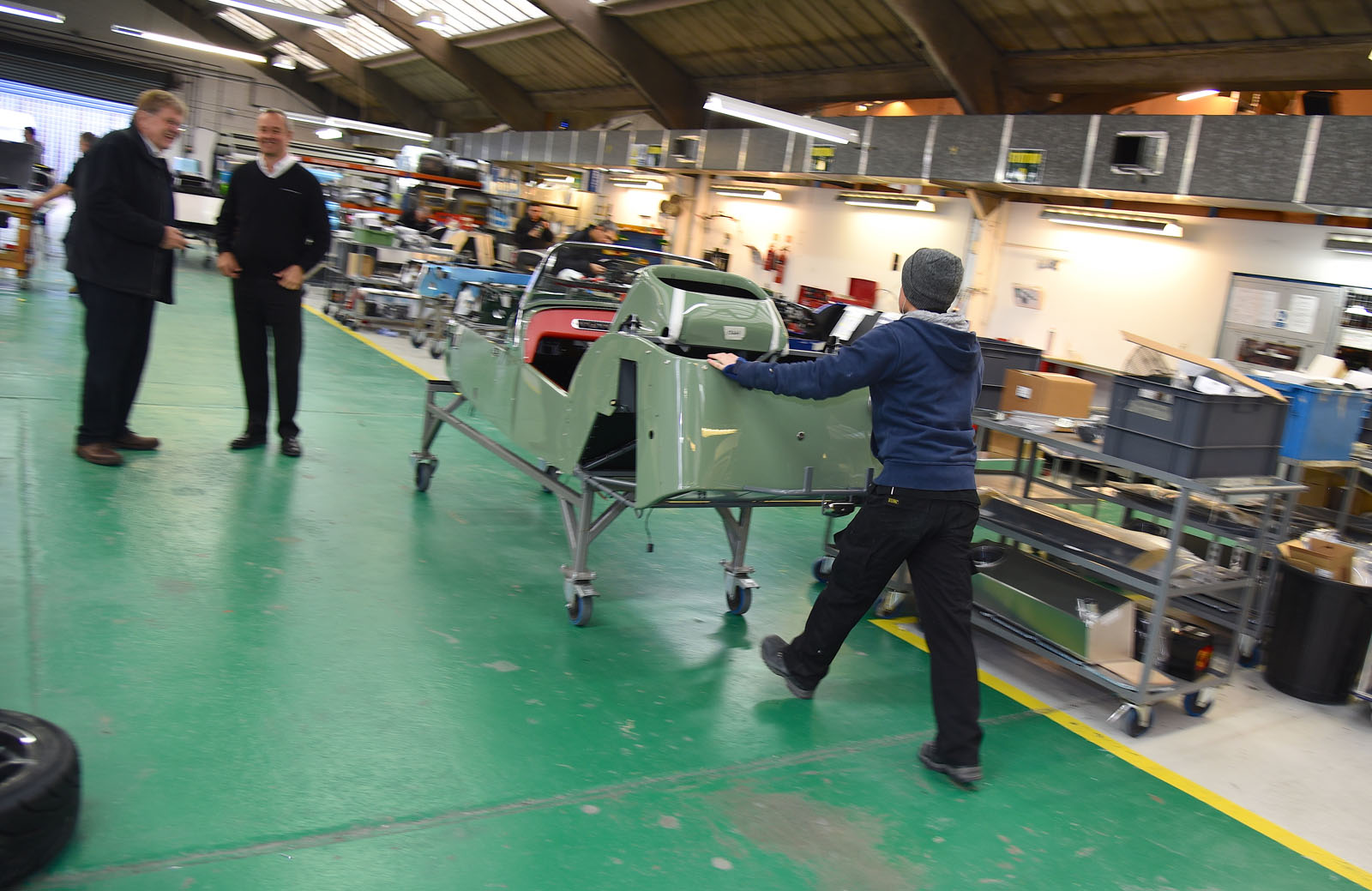 "The supplier bought expensive equipment for the job, but it didn't earn its keep and the costs sent them over the edge. We bought their business and convinced the bank to sell the new equipment. These days we have 20 people in Westbury handjigging and hand-welding chassis from laser-cut components we buy in from suppliers. It works fine."
By 2009 Corvin wanted to sell and eventually found Tony Fernandes, a Malaysian-based entrepreneur known for his rapid expansion of budget airline Air Asia. Within weeks Fernandes (who had wanted Lotus but been frustrated) announced aggressive plans to expand Caterham's horizons far beyond anything Nearn or anyone else could have conceived.
He rapidly acquired the former Team Lotus (rebadged Caterham F1) and established a Caterham Technology and Innovation (CTI) centre in Hingham, Norfolk.
He also agreed a joint venture with Renault to produce moderndesign Caterhams that would share key components and be sold around the world in partnership with Renault's revived Alpine range.
They were bold plans that looked risky from the start, and it hardly helped that by 2012 Caterham's two principals, Ali and Edwards, had departed to start their own venture, later revealed as the Norfolk-based Zenos sports car company. That left Macdonald holding a particularly lively and troublesome baby – at which stage his role was upgraded to that of CEO.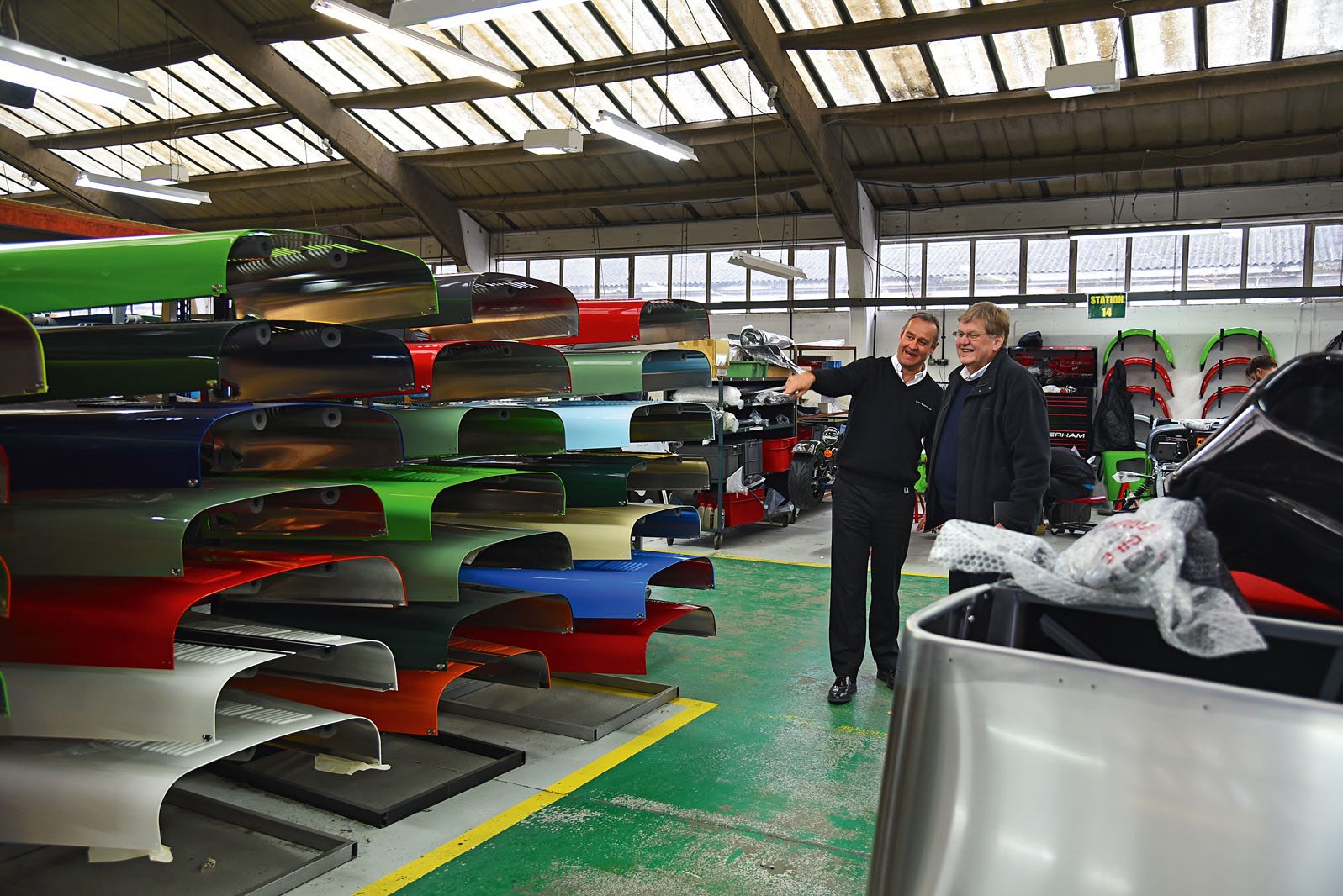 Macdonald tried to improve things at Kennet Road, and there was plenty to do. "There were no financial controls," he says, "and although, like now, every Seven was built to order, nobody really knew how long it took to build one. We also had problems with wastage and supplier shortages. Cars were always getting held up because bits didn't arrive."
However, bigger stuff was happening at CTI in Hingham, and with the F1 team, very little of which was good news. By early 2014 the Renault joint venture had "concluded" and the F1 team was losing "millions a month". Both needed winding up and Macdonald, now appointed group CEO, was put in charge of the tasks. Macdonald began a period of frenetic world travel to meetings with owner Fernandes, whose airline was by now encountering its own challenges.
The F1 team went to Colin Kolles in June 2014 and CTI finally closed its doors in February 2015, with most of its 100 engineers going to Jaguar Land Rover, McLaren or Lotus – although not before they'd done some preliminary engineering on the Suzuki-engined Caterham Seven 160, the £16,995 entry-level car that has since become a big success. When things began to calm down, Macdonald went straight back to his base in Kennet Road and swears he was glad to do so.
When you meet him in his unprepossessing office, you can instantly see how perfect Macdonald must have seemed to Fernandes for the difficult job that needed doing. Here was a fully trained accountant, a natural-born optimist who'd already worked in big industry but who had also grown up with a car enthusiast father and spent much time as a teenager mending his MG Midget and Triumph Spitfire.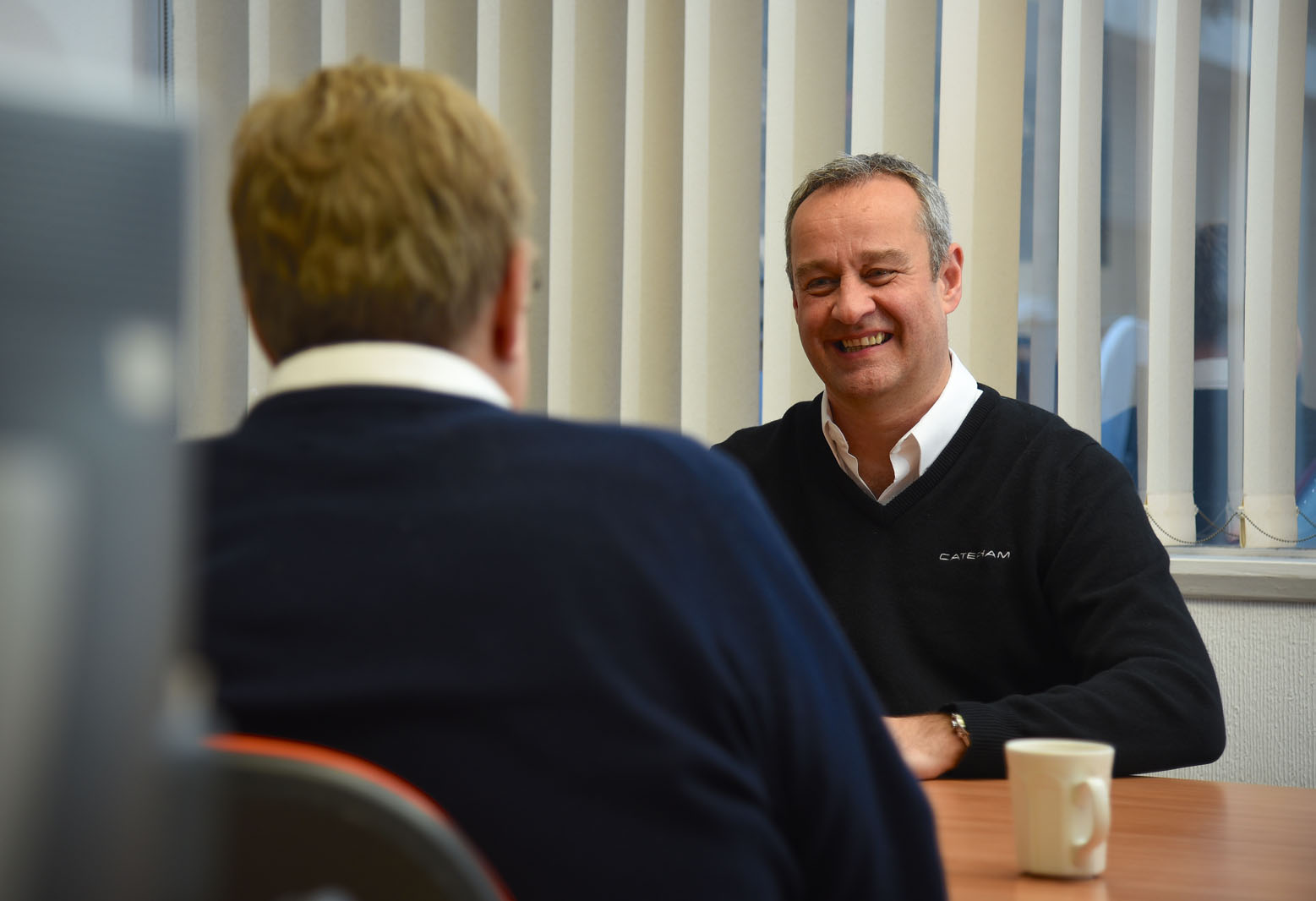 Macdonald swears he has grown to love Caterham and its cars as much as the customers do, to the extent of spending his own money on them. He has a personal 620S and this year will scratch a longfelt itch by joining owners at the 2017 Caterham Academy, racing a car he has just finished building with his own hands from a kit. The programme will be fun, he expects, but it will also give him fresh insight into customers' needs.
Talking business, Caterham is very much back on the rails. It already holds more than 600 forward orders, which means every 2017 car already has a name against it. The 60-off batch of retro-styled, Suzuki-engined Sprint models, announced at last summer's Goodwood Revival, sold out in a week, and UK sales growth has been "tremendous".
Macdonald, who admits that at times his instinct for good sense blunted Fernandes's ambition, is very much the captain of the ship now and is doing things his way. The company has just replaced its old-style production line with a 'cell' assembly system.
One technician assembles a car from start to finish, and that has improved quality and greatly enhanced Caterham people's pride in the job – as several told me themselves.
Caterham will make 540 cars this year and has designs on 575 next year – right on the limit of the factory's capacity. The financial news is almost as good. In its latest half-year, the company has turned a respectable annualised net profit of £300,000 on a £20 million turnover, and Macdonald says it will improve.
Building Sevens is solidly profitable, he says, and will continue that way. As far ahead as you care to look, enthusiasts will want driving pleasure.
"Every time someone talks about autonomous or electric cars," he says, "I see it as an opportunity."
Source: Autocar Online